The Pinehurst Hot Mess: Fumbling Around In The Dark
They've been warned about yet another expensive lawsuit that will NOT be covered by the village's insurance policy. They've been told of a negative economic impact on Moore County.  Residents and property owners have railed for hours about their naked attempt at wiping out property rights.  They've been advised of costly verdicts handed down against other municipalities that have tried this same thing.
Despite all that, the Strickland-Pizzella mafia is moving forward on an ill-advised ban on vacation rentals in The Village of Pinehurst, based on lies and exaggerations and hearsay disseminated by their group of cocktail buddies in The Friday Group.
Here's some email:
From: Jeff Sanborn
Sent: Wednesday, October 19, 2022 3:16 PM
To: CouncilMembers
Cc: Jeff Batton; Doug Willardson; Darryn Burich; Michael Newman (michaeln@vancamplaw.com)
Subject: Ordinance #22-15 V3 (002)

Council Members,

Here is the most up-to-date draft of the STR ordinance, including the preamble.  I know Darryn is still wrestling with the STR definition, so that may still be updated, among other things.

Jeff

Jeff Sanborn
Village Manager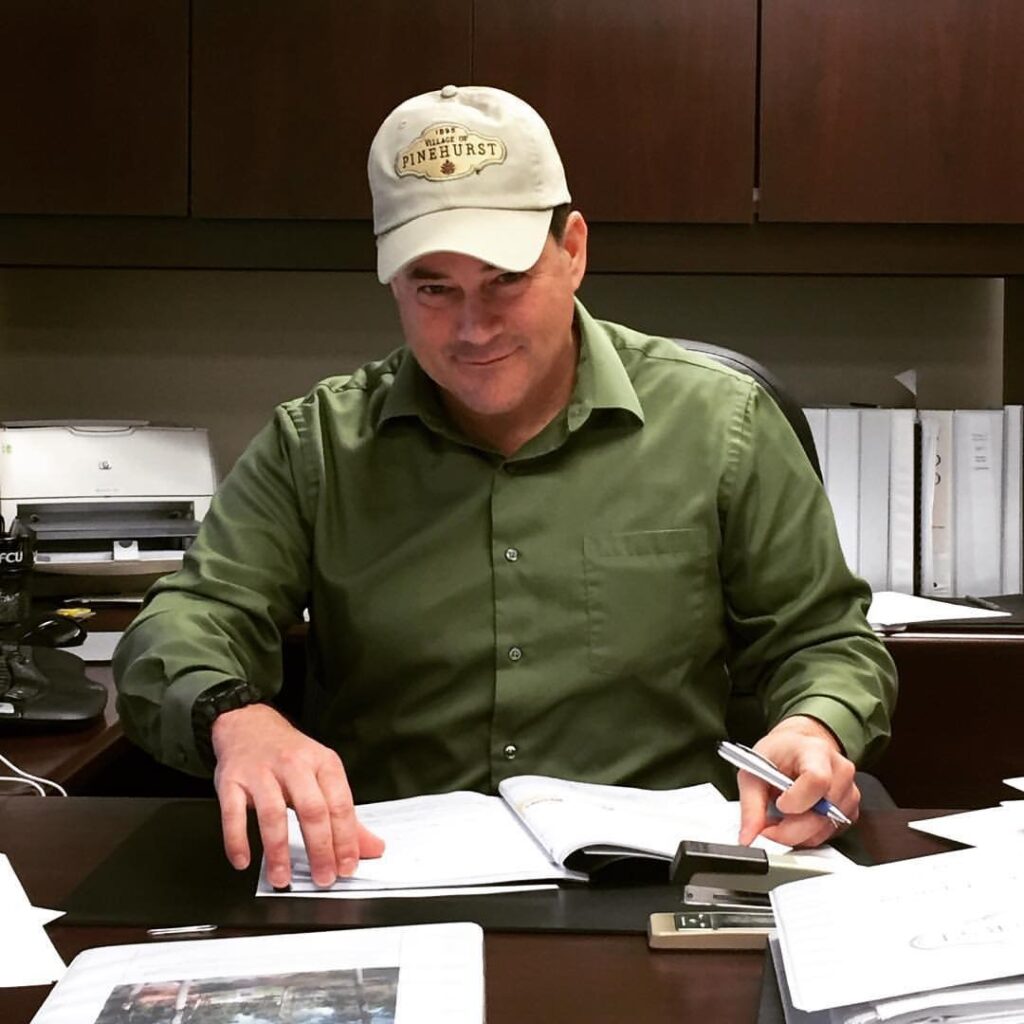 And HERE is the attachment Sanborn sent around.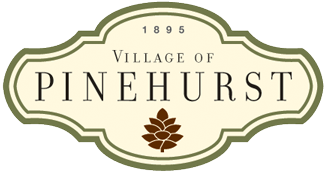 It still looks like they've been having some in-depth policy discussions outside of public view.  No meeting notices or minutes have been distributed for any of those discussions. Open Meetings Law, anyone?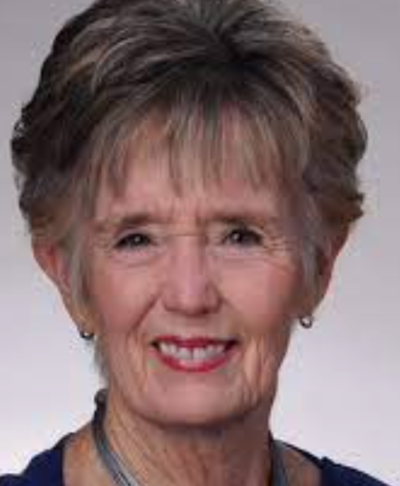 Councilwoman Lydia Boesch noted at a recent council meeting that the manager and the attorney frequently circumvent her and councilman Jeff Morgan in conducting city business like this:
"As you recall, in our last meeting I said something like, "We know where this is going.  You three will vote for this ordinance, and Jeff and I won't.  Why don't you just work on the preamble and tell us what you're doing."
(*Don't you just love open government?*)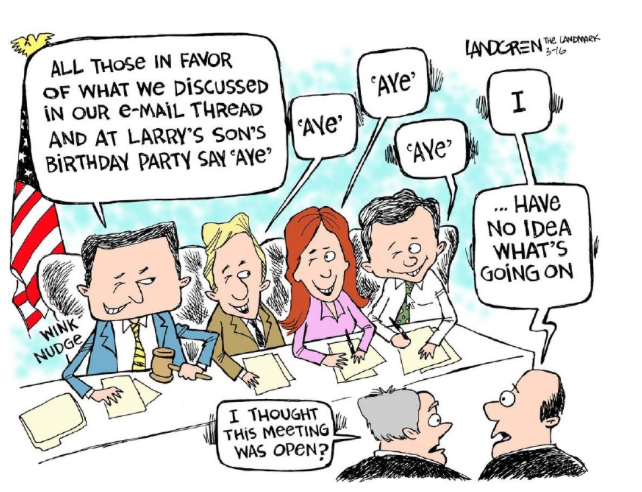 So Boesch submitted to her colleagues some of her thoughts about the vacation rental ordinance in writing:
[…] WHEREAS, the use of dwelling units for short term rental land use has increased significantly within the Village in recent years; according to data provided by Host Compliance (a short term rental monitoring company) that showed a 21% growth of listings from 2021 to 2022; and

WHEREAS, approximately 43% of short term rental units are located within areas planned and zoned for single family use; and […]
Boesch's response:
"[…] What facts support this claim? And, over what period of time? The alleged increase is due to the broader reach of the platforms that are being used.  The platform once included primarily Airbnb and VRBO, but now includes Craig's List, newspaper ads, and other data bases.  AirDNA has been relied on heavily for data, but TODYL acquired AirDNA in 2022.  TODLY identified in their offering to investors that they would be able to see 20-25% more STRs.  That likely explains some of the increase.
Also, the number fluctuates daily due to changed market conditions, which goes to Jeff Morgan's point.  In fact, Pinehurst has a high turnover rate due to our older population and the military.
Another reason for the increase beginning in 2020 was Covid – golf was allowed in NC, but not in many northern states, plus people wanted to stay in a home with familiar faces, not in a hotel.  Now that the world is traveling again, the appeal of STRs has declined.  Market forces at work, again to Jeff Morgan's point.[…] "
[…] WHEREAS, the growth and concentration of short term rental land uses within areas zoned for single family and multifamily use disrupt and adversely affect the residential fabric of the neighborhood by replacing more permanent residents with transient users that do not have the same sense of attachment and affiliation to the neighborhood and it's residents as than do longer term residents; and […]
Boesch's response:
[…] What facts support this?  Also, this statement could as easily apply to long-term renters.  It is believed that owners of STRs take better care of their properties than the lessees of long-term rentals.  The marketplace assures that owners of STRs get more business if they take care of their properties.  Again, supporting Jeff Morgan's point.
More important is the Zaatari case.  The interests Austin sought to protect are almost identical to ours:
Public-health concerns about overoccupancy affecting the sewage system and creating fire hazards and about "bad actor" tenants who dump trash in the neighborhood and urinate in public; • public-safety concerns regarding strangers to neighborhoods, public intoxication, and open drug use; • general-welfare concerns about noise, loud music, vulgarity, and illegal parking; and • the negative impact on historic Austin neighborhoods, specifically concerns of residents that that short-term rentals alter a neighborhood's quality of life and affect housing affordability.
The court responded to these concerns as follows:
More importantly, nothing in the record supports a conclusion that a ban on type-2 rentals would resolve or prevent the stated concerns.In fact, many of the concerns cited by the City are the types of problems that can be and already are prohibited by state law or by City ordinances banning such practices. See Tex. Penal Code §§ 42.01 (disorderly conduct), 49.02 (public intoxication); Austin, Tex., Code §§ 9-2-1–9-2-65 (noise ordinance), 9-4-15 (prohibiting public urination and defecation), 10-5-42–10-5-45 (littering ordinance), 12-5-1–12-2-44 (parking ordinance). Relatedly, nothing in the record shows that these issues have been problems with or specific to short-term rentals in the past. To the contrary, the record shows that, in the four years preceding the adoption of the ordinance, the City did not issue a single citation to a licensed short-term rental owner or guest for violating the City's noise, trash, or parking ordinances. And during this same four-year period, the City issued notices of violations—not citations—to licensed short-term rentals only ten times: seven for alleged overoccupancy, two for failure to remove trash receptacles from the curb in a timely manner, one for debris in the yard, and none for noise or parking issues. And the City has not initiated a single proceeding to remove a property owner's short-term rental license in response to complaints about parties. Further, the record shows that short-term rentals do not receive a disproportionate number of complaints from neighbors. In fact, as the City acknowledges, "short-term *190 rental properties have significantly fewer 311 calls and significantly fewer 911 calls than other single-family properties."
. . .
In sum, based on the record before us, we conclude that the purported public interest served by the ordinance's ban on type-2 short-term rentals cannot be considered compelling.The City did not make express findings as to the ordinance. [Emphasis added.]
Although we would not be imposing a ban, we would be terminating an owner's right to rent his or her property, and I don't see where we have made any "express findings" to support the opinions in our draft preamble." […]
[…] WHEREAS, the results of a statistically valid survey conducted by the Village of Pinehurst demonstrate that residents who report having one or more short term rentals in close proximity to their homes report lower perceived quality of life, and that perceived quality of life shows an inverse relation to the number of short term rentals reported in close proximity; and […]
Boesch's response:
[…]Even P&Z recognized that the results in the survey were based on perceptions.  Perceptions aren't facts.
Also, just because someone "perceives" a problem doesn't establish that the problem was from a STR.  No correlation.
Also, and most important, aren't we omitting that the overall survey results showed an excellent or very good quality of life in Pinehurst?  Shouldn't this key finding be included?[…]
[…] WHEREAS, that same survey demonstrates that reported problems with several nuisance activities that contribute to a degradation in perceived quality of life increase as the number of reported short term rentals in close proximity increases; and[…]
Boesch's commentary:
[…] "The correlation issue mentioned directly above.  Couldn't some of the problems also be coming from long-term rentals or residents?"[…]
[…] WHEREAS, continued unregulated growth of transient lodging short term rental uses within single family residential neighborhoods threatens to alter and diminish the long term residential character of and quality of life in these neighborhoods; and […]
Boesch's commentary:
[…] "What facts support this?  (See Zaatari, above.)  How does this withstand legal scrutiny?[…]
[…] WHEREAS, the areas zoned for single family land use (R-5, R-10, R-15, R-20, R-30, and R-210) are primarily comprised of single family uses.  The lower density residential development and full-time residents of these neighborhoods contribute to their economic stability and neighborhood character. Restricting and regulating short term rentals single family and multifamily zoning distrcts maintains and promotes more affordable housing opportunities for full-time residents, reduces nuisances to full-time residents, and preserves the overall neighborhood character of and quality of life in single family residential zoning districts; and […]
Boesch's response:
What facts support this?   Without factual findings, how does this withstand legal scrutiny?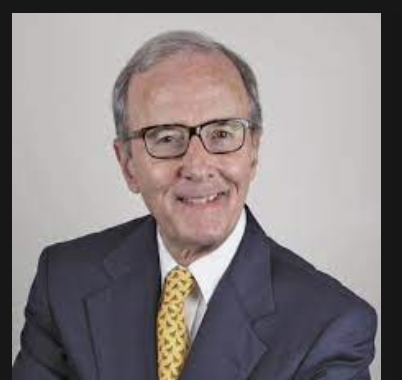 (By the way, the SAME people pushing this ordinance change by declaring they are fighting for "affordable housing" are the SAME people who screamed and hollered and rioted over the construction of the Arboretum apartments and were responsible for killing a proposed townhouse development on McCaskill Road.  What a pack of filthy liars.)
[…] WHEREAS, the Pinehurst Planning and Zoning Board adopted a statement that the proposed amendments, as recommended by the Planning and Zoning Board, are consistent with the 2019 Comprehensive Plan; and[…]
Boesch's commentary:
[…] If P&Z made their consistency statement, how do we find differently? […]
[…] WHEREAS, Section 6 of the PDO and Article 6 of North Carolina General Statute Chapter 160D, zoning ordinances or development regulations may be adopted, amended or repealed. The purpose of initiating changes to the text of the zoning ordinances are to make adjustments to the text of the development regulations that are necessary in light of changed conditions, adopted plans or changes in public policy, or that are necessary to advance the general welfare of the Village and are in furtherance of Section 1.2 of the PDO; and […]
Boesch's commentary:
[…] What about NCGS 160A-174?  What facts support the claim about the "general welfare of the Village"?[…]
[…] WHEREAS, the use of properties for short term rentals located in single family residential neighborhoods present unique situations detrimental to neighborhood quality of life not normally found in the rental of primary residences for long terms, and therefore make it necessary for the Village Council to amend the PDO to regulate short term rental use of land within the Village and its extraterritorial jurisdiction; and[…]
Boesch's commentary:
"Unique situations"?  What are these?  "Detrimental to neighbor quality of life"?  Doesn't the QOL survey say otherwise?  We did the QOL survey to establish "compelling" facts that STRs are harming neighborhoods.  Did the survey accomplish that?
[…] WHEREAS, the Village Council, deliberated for more than seven months on how to best balance the competing interests of property rights and resident quality of life within neighborhoods; during which the Village Council heard hundreds of instances of public comments, reviewed relevant portions of the North Carolina General Statutes and case law, considered many examples of how other communities across North Carolina and across the United States are dealing with these competing interests, and considered all relevant data made available to them by all interested parties; and […] 
Boesch's commentary:
[…] "This seems misleading, Yes, we've heard from "hundreds" of residents, but many of those are in favor of STRs.  Also, some residents have spoken to Council multiple times.
In addition, we know that we cannot consider as "facts" public comment; public comment is anecdotal.
Why is it relevant what other states are doing?  States have different laws, and Pinehurst must comply with NC laws.  What other states are doing is applicable only if their laws are similar to ours.  Laws of other states might be instructive, but must be viewed through the lens of the NC Constitution and General Statutes.
Relevant data?  If you have data, please include it.[…]"
WHEREAS,  after carefully considering all of the facts and circumstances surrounding the proposed amendments to the text of the Pinehurst Development Ordinance, based on these extensive deliberations, the Pinehurst Village Council hashave determined that it is reasonable and is in the best interest of the Village of Pinehurst and its extraterritorial jurisdiction, and that it is consistent with the 2019 Comprehensive Plan, and that the Pinehurst Development Ordinance be further amended, making the amendments set forth in this Ordinance; and
Boesch's response:
[…] What about our Mission?[…] 
You may think you don't have a dog in this fight.  But what happens when the elitist snobs from The Friday Group decide they don't like what YOU have done with your property?  This, right here, is a dangerous attack on private property rights.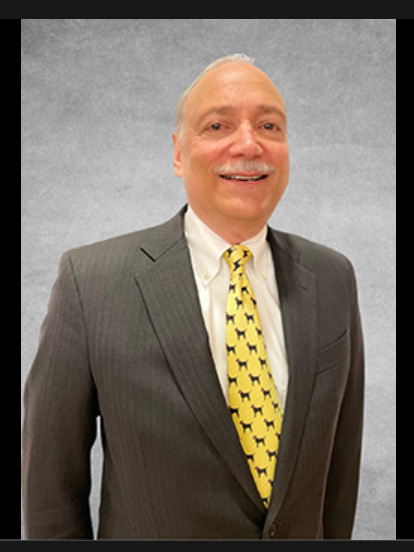 This whole ordeal has been the biggest compilation of utter bullshit that I've ever seen in one place.  Pizzella and Strickland really ought to be ashamed of themselves.