The Pinehurst Hot Mess: Baffling Us with B.S.
"If you can't dazzle them with brilliance, baffle them with bullshit."

— W.C. Fields
---
The legendary American comic sure got it right.  When you follow politics like we do at this site, you get baffled quite a bit.
The Strickland cabal, with holds a majority on the council, still has taxpayers speeding toward lawsuits and BIG court costs.  At least one has been filed, and more are expected.
The cabal is singly focused on destroying the home rental business in Pinehurst.  Part of me thinks it is a ploy by wealthy Yankee transplants to rid the village of "riff-raff" that did not inherit a trust fund. Part of me thinks there is a moneyed, powerful source behind the scenes driving all of this.  (Who stands to benefit by clamping down on short-term rentals?)  Mayor John Strickland  snidely told one owner of rental property recently that he would just need to SELL his property.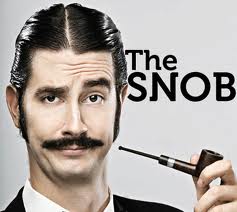 A pattern has arisen during this campaign to end rentals.  If you don't have the facts on your side, simply make things up.  The Strickland Cabal is providing an award-winning performance in that regard.
Our local money-bleeding drive-by paper has decided to finally scrutinize the shenanigans at village hall:
For about $240, you can spend a night in the middle of a municipal maelstrom.

That's the average cost of an Airbnb in Pinehurst, where some long-time residents feel their quality of life is being threatened by a proliferation of short-term home rentals. Others contend that the rentals benefit the village and are key to its continued success as a global destination for golfers.

The debate is forcing the village to reckon with two seemingly irreconcilable sides of its identity. Is Pinehurst a retirement community or a resort town?

While the Village Council has for years fielded complaints from residents about short-term rentals, a recent surge in rental listings has moved the issue to the forefront. […]
Yielded complaints from residents for years?   Riiiiiight.  Oh, don't get me wrong.  Pinehurst has its share of crotchety old people who will complain about ANYTHING.
Exhibit A:    Several years back,  ONE old lady complained to the village government about how noisy her neighbors' kids were.  The village responded by passing a ban on kids being outside after sunset.  (Seriously.) After a public outcry,  the village council reversed course and killed the ban.
(Pinehurst maintains an online message board for tattling on one's neighbors.  I jokingly refer to it as www.snitches.com or www.tattletales.com.)
Senility plays some part in these "complaints,"  methinks.  I was a recent target of a "noise complaint."  An elderly neighbor, who I now know was suffering from Alzheimer's, complained loudly about my alleged "playing of marching music around four o'clock each morning."  (First, I don't listen to marching music.  Second, I'm asleep at 4.  Like MOST people.) The neighbor has since moved on to the nursing home, and I am still here.
The current police chief and his predecessor have said short term rentals present no significant problem.  In 2014,  then-councilman John Strickland tried to launch his attack on short term rentals.  The police chief AND the village attorney both shot down the idea.  Eight years later, Strickland is mayor and possesses a sycophantic majority.  Despite the fact everyone has told him it's a bad idea, Strickland is riding again with the short term rental ban.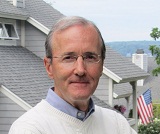 Here's the village manager in the local paper this week:
[… Sanborn] has said that an analysis of rental-related complaints filed with the Pinehurst Police Department yielded no evidence of widespread misbehavior.[…]
No evidence, eh?  Well, why are we doing THIS?
Our local paper did offer an example of just how loony some of these "complaints" have been:
[…]That finding [by the cops of 'no evidence']  has been disputed by critics of short-term rentals, who claim that many incidents involving renters go unreported. Among other things, Rupel believes renters are to blame for the increased amount of litter he's seen around the village.

"The litter problem that we have in Pinehurst, which I think is significant and degrading to our community, is driven by short-term rentals," he said. "You'd be hard-pressed to convince me that 70-year-old people are throwing Budweiser cans out of their car window after a night of drinking beer for the weekend. It's coming from the renters who don't have a vested interest in the community." […]
Renters are responsible for the litter ???  Where's your proof, sir?
(The biggest litter problem I've seen appears to originate from village-owned and managed garbage trucks whose drivers and attendants seem to have a lot of difficulty getting trash from the curbside cans into the truck.  Every week, right after the trucks make their pickup, you see scraps of trash along the road in front of my house.  And there's not a single renter on my street.)
Another important point:  Short-term rentals pick up the demand that the village's handful of hotels can't meet.
[…] Goodman rejects what he views as a prevailing misperception of short-term renters as "drunk golfers."

"About 50 percent of the people that stay in our houses are here for golf," he said. "There's a host of reasons people come here, from family reunions to funerals. It's not all golfers. And if people on vacation are so undesirable, why would we want them anywhere? Why would we want them in our hotels? There's just no data to support that people on vacation are undesirable people."

He added that some of the residents who oppose short-term rentals have no issue "staying at vacation rentals in other communities."

"They like them in other places," Goodman said. "They just don't like them here."

Goodman contends that the village, which has only a handful of hotels, would not be able to accommodate large events like the back-to-back U.S. Open golf tournaments that will be played at Pinehurst Resort in 2029 without short-term rentals. When the tournaments were last held at the resort in 2014, about 340,000 people visited the village.

"We don't have the available hospitality here to support what's happening here, what's going to happen here and what has already happened here," Goodman said. "We just don't." […]
He's right.
None of these people on the council ran for office promising to enact a ban on rental homes.  None.  Here's an ad from "Parachute Pat" Pizzella citing his agenda if elected to council:  costs of consultant studies on the front cover of their reports, and "tapping the brakes" on future development that causes traffic problems."   Not a word on banning rentals. None.  If a ban is so desirable, why not mention it in your campaign for office?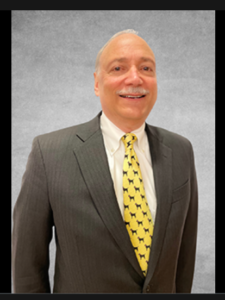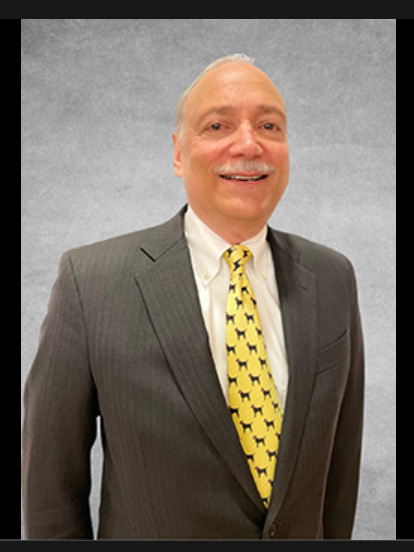 We have so many people passing through town,  headed to the hospital area for appointments, or playing rounds of golf.  As a result, Highways 5 and 15-501 are prone to stand-still traffic jams.  Transportation is a key issue in the village, but it is being ignored by our elected "leaders."  Here's Pizzella in June 28 council meeting minutes:
Mayor Pro Tem Pizzella stated the presentation shows a recommendation to cut down almost all the long leaf trees in our historic traffic circle and replace those with turn signals and turn lanes. He noted he has questions about the data, but his concern is in order to save a few minutes at the traffic circle, we must destroy a historic part of the village.

He stated that 90% of Village residents don't need to drive through that traffic circle any time during the day to get where they want to get in the Village of Pinehurst and so are not impacted by the traffic circle. […]
Ninety percent, eh?  Sounds like something an Olde Towne snob might say with a sneer.  How does he know? Where is his proof?  He JUST parachuted into town from DC to run for village council.  He doesn't know enough about the local area to even comment on stuff like that.
People at Pinehurst #6 and in some parts of Village Acres need to use the circle every day to get ANYWHERE.  They COULD avoid it, though, by cutting through hospital property or the Village Acres neighborhood.  (I'm sure the Village Acres folks would *appreciate* all the extra new traffic passing by their houses every day.)