The N&O busts Tillis's aide, but what about Dalton's daughter?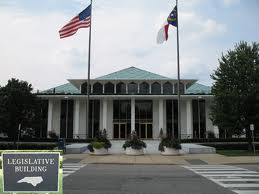 It's a shame that — in the middle of the state's full blown economic disaster — our political class is caught up in tabloid-quality stories and allegations.   It came out today in The N&O that State House Speaker Thom Tillis's married MALE  top aide has been ALLEGEDLY riding dirty with a FEMALE registed lobbyist.
(On one hand, this looks like a change-the-subject- from-Parmley  piece of payback from Democrat operatives.  On the other hand, the mention of the private detective firm suggests this story has its roots in an angry, suspicious wife trying to rip her philandering spouse a new one.)
The N&O brings up an important point about state  law:
State ethics laws seek to ensure that public officials exercise their authority "free from impropriety, threats, favoritism, and undue influence." Lobbying laws regulate the point at which a lobbyist intersects with a public official, mostly aimed at prohibiting gift giving.
I am
SERIOUSLY
not trying to defend Thomas or Tillis.  But since we're into cleaning house at Jones Street,  what about
Elizabeth Robinson — Lt. Gov. Walter Dalton's daughter?
   Her lobbying career got started while Daddy was an up-and-coming member of The State Senate, and grew while he was Lt. Gov. overseeing a Democrat-controlled Senate.  Daddy is now trying to become governor of our great state.
Hey, N&O newsroom — any chance there has been any "favoritism" or "impropriety" or "undue influence" in this father-daughter professional dynamic?  Just askin' …