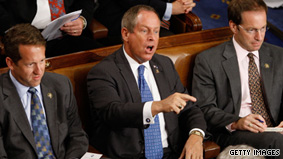 North Carolina Second District congresswoman Renee Ellmers is airing an ad in the district which claims she fights for "traditional marriage between one man and one woman."
To the folks at the Ellmers reelection campaign:  How does THAT CLAIM square with THIS?  
This sounds like a job for South Carolina congressman Joe Wilson.  Anyone got his phone number?