The House Majority Leader has a new job. (um, thanks, Timmy?)
Business NC has all the details:
Rep. John Bell, R-Wayne, the majority leader of the N.C. House of Representatives, has joined Rise Capital, a private equity business formed over the last year by Greenville businessman Harry Smith. Rise Capital now controls four eastern North Carolina-based companies involved in air filters (Pamlico Air), electrical service (Pitt Electric), CBD products (Asterra Labs) and metal fabrication (Oak Ridge Metal Works), according to Smith. Bell is a Mount Olive resident who has served in the N.C. General Assembly since 2013 and gained increasingly prominent roles at the Republican-led legislature. A graduate of UNC Wilmington, he previously worked for Raleigh-based Sentinel Risk Advisors and the North Carolina Federal Community Credit Union in Goldsboro.[…]
This would be the second time John Bell picked up a sweet gig from someone with ties to the UNC Board of Governors and, thus,  General Assembly leadership.  Both Bell and Rules Chairman David Lewis once worked together for Raleigh's Sentinel Risk Advisors. —  a firm whose managing partner happened to be a House appointee to the UNC Board of Governors.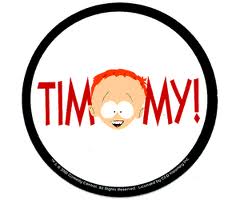 Now comes word that Bell will be joining a new venture capital firm headed by recently-departed UNC BOG chairman Harry Smith.
MORE:
[…] Smith is a former chairman of the UNC System Board of Governors. Smith says he formed Rise Capital because he sees opportunities to grow in various industries filled with highly leveraged companies. The plan is to build service and manufacturing companies organically rather than acquiring debt-laden companies, he says. Other members of the Rise Capital leadership include Scott Lampe, a former chief financial officer at Concord-based Hendrick Motorsports, and Travis Stephenson, a former Flanders executive who is CEO of Pamlico Air.
The word I am hearing from The Puzzle Palace on Jones Street is that Speaker Timmy runs one heck of an employment service.   With so many folks retiring, defeated and — um — indicted,  Timmy needs a new bunch of homies.  He apparently realizes that so many of the younger House members can't afford to spend most of the year in Raleigh.  So the word is  —  if you sell your soul to Timmy –the speaker will find you a sweet-paying job where the bosses won't worry about how much time you spend on Jones Street.