That lonely one-way street called party loyalty. (And its sidewalks are packed with WHORES.)
We conservatives are ALWAYS lectured about party loyalty.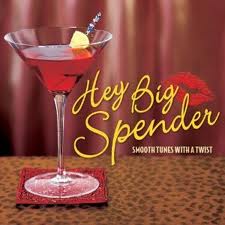 *We need to suck it up and support Pat McCrory, John McCain, Mitt Romney, Thom Tillis and Richard Burr.* 
This year, the GOPe nationally and statewide are demanding a party loyalty pledge from Donald Trump.
Yet, let's look at 2012's election returns.  It's pretty clear that an awful lot of RINOs voted for Pat McCrory but abandoned conservative down-ticket candidates like Dan Forest and John Tedesco.  Since 2012, look at all of the Democrats who have prospered and advanced thanks to the RINO administration in Raleigh.  
One of the more egregious, obscene pieces of disrespect for the North Carolina Grand Ol' Party and its platform is going down THIS YEAR. Yes, I am talking about this solar subsidy scam.  The NCGOP platform pretty clearly spells out the party's opposition to alternative energy mandates and government efforts to promote or subsidize them.  Yet, we have a gaggle of elected Republicans falling all over themselves to promote that very alternative agenda.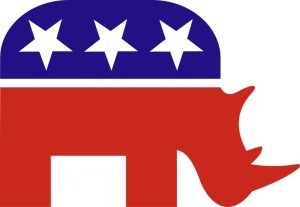 The NCGOPe raised quite a fuss when conservatives objected to an attempt to hire a solar lobbyist as the party's chief fundraiser.  It's actually a heated battle in the legislature right now — within the GOP majority — about whether to continue solar subsidies.  NEVER MIND THE FACT THAT THE NCGOP PARTY PLATFORM CLEARLY SAYS THE PARTY OPPOSES THAT MOVE. 
There is a conference coming up in Raleigh on October 6. It's about celebrating solar subsidies, and we spy a few RINOs in the featured speaker list:
From: "Sapp, Kaitlin" <kaitlin.sapp@fleishman.com>
Date: Wed, 9 Sep 2015 13:52:32 +0000
Subject: RSVP REQUESTED: 7th Annual Making Energy Work Conference

I hope you are well! As you may have heard, NCSEA's 7th Annual Making Energy Work conference, uniting leaders from across the state to discuss "powering forward" North Carolina's globally competitive energy future, is approaching Oct. 6-7 in Raleigh, N.C.

Key market players like Google, Honeywell, Duke Energy, and the NC Utilities Commission, as well as local policymakers, are represented among the executive speakers who will tackle hard-hitting topics in panels, and will be available for interview.

I wanted to personally invite you to attend the event and speak with key industry leaders, as well as hear the perspectives of others. Are you available? A detailed invitation is below.
[…]

Best,
Kaitlin
=====================
***YOU'RE INVITED***

Please Join NCSEA and Clean Energy Leaders at 7th Annual Making Energy Work Conference

Public and private sector leaders from across NC converge to discuss "powering forward" State's energy economy: policy implications, emerging technologies, evolving utility business model and more
WHAT: In North Carolina, clean and renewable energy technologies have evolved from an alternative industry to a driving force behind the State's long-term energy future. In fact, just this month, North Carolina became the fourth State in the nation to reach one Gigawatt of installed solar power. So where do we go from here – and what does this rapidly advancing energy economy look like for both the customer and the utility? The NC Sustainable Energy Association (NCSEA) invites you to attend its 7th annual Making Energy Work: Power Forward <http://www.energync.org/?page=MEW> conference, which serves to tackle these considerations, while empowering attendees with the market intelligence and policy insights needed to power our future forward.

[…]

NCSEA will also reveal a sneak peak of the results of its 2015 NC Clean Energy Census, which provides job growth and a market sector breakdown on the North Carolina's growing clean energy ecosystem. Visit http://www.energync.org/?page=Agenda <http://www.energync.org/?page=Agenda> for an up-to-date agenda.

WHO: Speak with nearly 500 North Carolina clean energy professionals, elected officials, universities, business and consumers, including speakers such as:
· Ivan Urlaub, Executive Director, NCSEA
· Michael Terrell, Google
· Jack Connell, Honeywell
· Mike Ozburn, NC Connect
· Rep. John Szoka
· Sen. Jeff Tarte
· Rep. John Bradford
[…]
Yes, that's right.  We have Cumberland County's John Szoka.  We have Mecklenburg's Jeff Tarte. (Remember him?  The guy scared s**t-less of Nicole Revel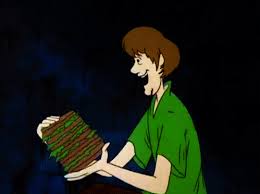 s?)  And last, but not least, John Bradford — who was elected to fill Mr. Susan Tillis's House seat.    (John is Dan Forest's buddy.  Dan even endorsed him and campaigned for him.)

So, the next time you are moaning about your outrageously high utility bills, be sure to thank THESE GUYS.  They are getting PAID by fat-cat lobbyists and PACs.  And the rest of us get to eat a nice ****  sandwich when our Duke Power bills show up in the mail. (YUM.)