Support Brian Echevarria for NC House. It's important.
In a county afflicted with a party overrun by haughty RINOs, Larry Pittman has been quite a breath of fresh air for conservatives at home and across the state.  The Raleigh GOPe has worked hard for years to get rid of the stalwart conservative House member from Cabarrus County.  They've financed primary challengers, and likely aided some general election opponents.  They've screwed around with his district lines.  After beating the odds time and again, and thumbing his nose at the RINOs while doing it, Pittman is apparently calling it quits.  His tenure in Raleigh ends with the start of the next session.  How will the Post-Pittman era go?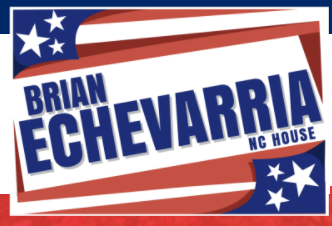 The NCGOPe parachuted in one of their Raleigh groupies, Catherine Whiteford, to run in the GOP primary for House district 73 in Cabar. The May primary ended up being a hard-scrabble duel between Whiteford and a local financial advisor named Brian Echevarria. Whiteford, as expected, ran as a liberal.   Echevarria's campaign platform, solidly pro-family values and fiscal conservatism, didn't appear much different at all from the retiring Pittman's.
Echevarria's unexpected success didn't sit well with some folks.  Nasty rumors about Echevarria began to surface reportedly disseminated by Raleigh GOPe sources as well as a local, internationally-denounced hate group.  Echevarria, we were told, had a long and disturbing criminal record.
Both the Whiteford and Echevarria camps knocked heads over this.  It turned out that the troublemakers who leaked that information tagged the candidate Echevarria with someone else's criminal record.  Echevarria had legal issues 30 years earlier with a bad check, and ran into financial troubles during the 2008 financial crisis. He has had his fair share of traffic tickets. (But haven't we all?)
All of this brouhaha seemed to fade away as Echevarria sailed to victory in May.  Team Echevarria turned their focus on Democrat Diamond Staton-Williams, a local city councilmember who loves to play the race card.  Local sources report to us that she has made a habit of filing unsubstantiatable racism complaints against her council colleagues with their private employers.
It's a wee bit of a challenge to play the race card against a Republican whose skin is as brown as yours.  But that hasn't stopped Staton-Williams from enlisting the aid of The Supreme Jackass on Raleigh's Blount Street to revive the "criminal" crap against Echevarria that didn't work in the GOP primary.   Ol' Roy even appeared on camera — speaking — in the ad which featured a mocked-up, false mug shot of Echevarria.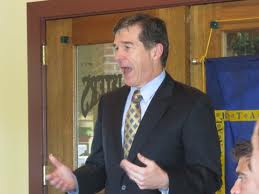 The NCGOPe jumped right in to denounce the fake mug shot used in the ad.  Catherine Whiteford, possibly sensing some blowback from her supporters' primary antics, took to social media to defend Echevarria against the "criminal" claims.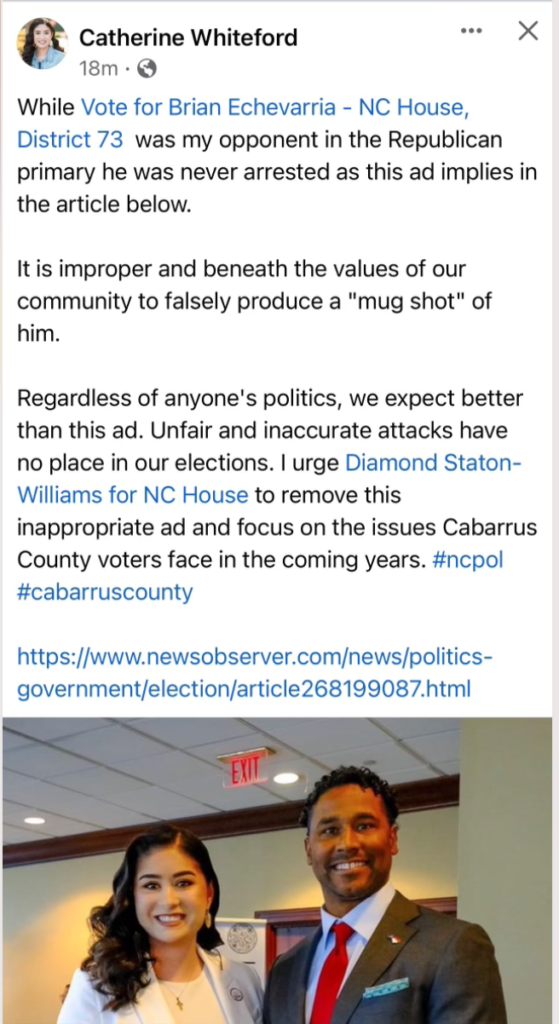 Ol' Roy and the boys thought they had a twofer — (1) ridding themselves of Pittman and (2) picking up a Democrat House seat that HAS been Republican.  Brian Echevarria has slapped the boys with one heck of a reality check. (Lefties have already taken to social media and started beating on Echevarria like they did to Pittman for so long.) He has a realistic chance of taking the seat on Tuesday and extending the district's streak of conservative representation.
An Echevarria win will truly be something for local and statewide conservatives to cheer.