Disney Drag Queen Brunch! (Um, bring the kids ???)
Yes, North Carolina's "Brick City" played host recently to the latest installment of a nation-wide leftist temper tantrum. "Disney Drag Queen" brunches are apparently happening all over the country.  A local craft brewery in Sanford decided to host one that was billed as "all-ages." Attendees certainly complied with the request.  Video of the event shows all sorts of elementary school-aged children on scene at the brunch site.
(Remember when Disney was something wholesome — with offerings you could completely trust the kids with?)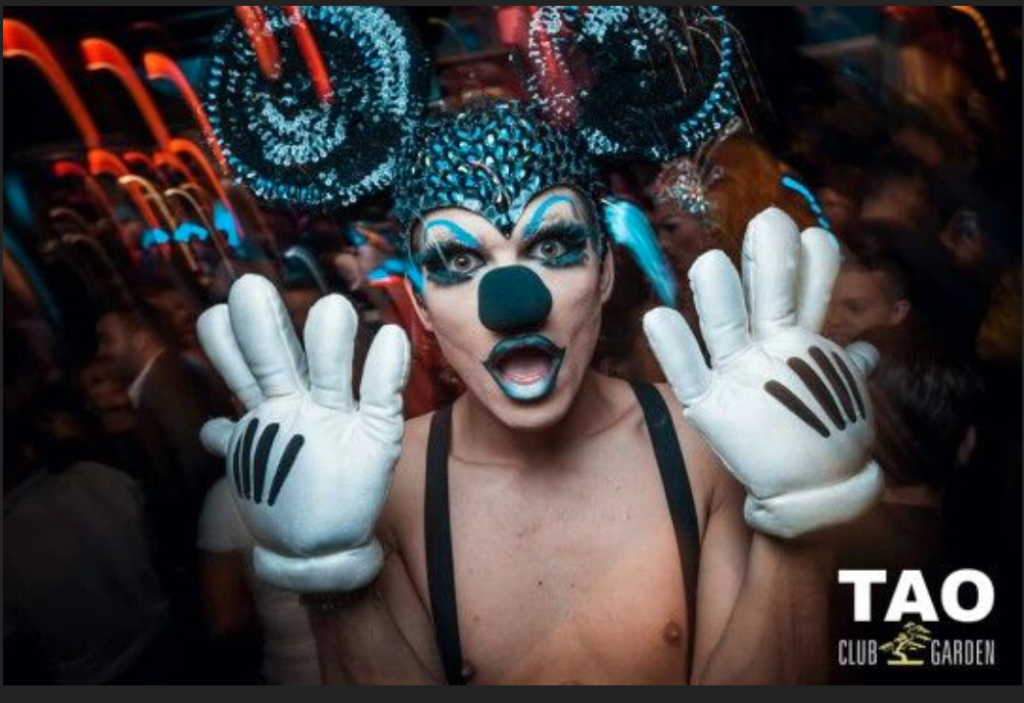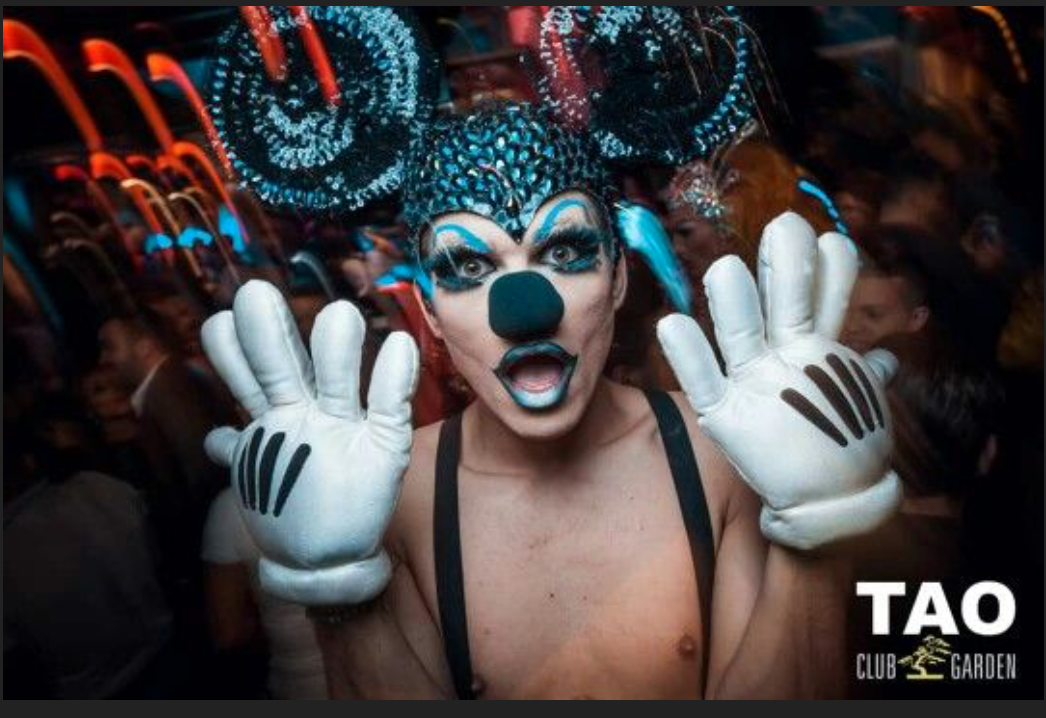 WGHP8, the Triad's Fox affiliate sent a correspondent.  (In fact, it was their dedicated green-haired LGBTQA+ correspondent. Their very own Laura Leslie! The correspondent also apparently chooses to use the pronouns "they" and "them" in referring to,um, (?) herself(?). )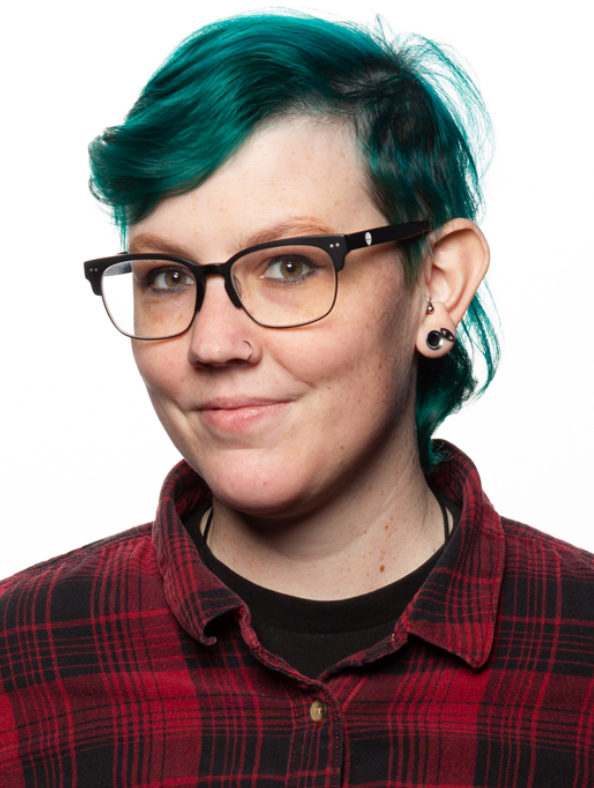 Of course, the article was dripping with so much bias that I had to check to make sure I hadn't accidentally pulled up Mother Jones, The Nation, MSNBC or some freakish Chris Fitzsimon creation:
[…] A drag event in North Carolina was disrupted by the appearance of the extremist group the Proud Boys.

The event, held at Hugger Mugger Brewery in Sanford, was organized by Lindsey Knapp, who operates Sanford Yoga and Community Center. Knapp is an attorney and an army veteran who is the executive director of Combat Sexual Assault, which helps service members and veterans who have experienced retaliation for reporting assaults.

The drag brunch was raising money for the LGBTQ Resource Center that her yoga center runs.

Knapp says that she believes the event got onto the radar of the Proud Boys because it was posted on LibsOfTikTok. She says it seems like it went viral after that, and Knapp and other organizers began receiving aggressive messages and death threats.[…]
Oh of course, that –um — "right-wing violence."  *Those gosh-darned Trump supporters sure were busy rioting in Portland, Chicago, and New York over the last few year, eh?*. Was it the Trump fans who surrounded the Trump White House and injured dozens of Secret Service agents?  *I guess they ALSO attacked Paul Pelosi, the congressional baseball game,  AND that Republican candidate's family in Hickory, too.*
Idiot.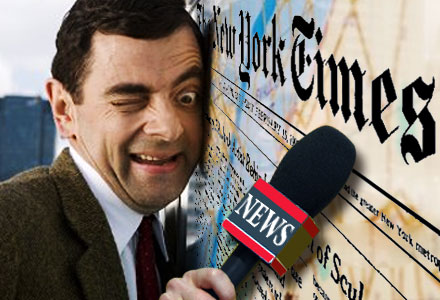 I cannot believe a Fox affiliate is presenting this as, um, "straight" news coverage. I really feel bad for you folks in Greensboro and High Point.
MORE:
[…] "LibsOfTikTok" is a social media account with hundreds of thousands of followers. It often reposts videos and pictures of LGBTQ+ people, often with an "incendiary framework" and the goal of outraging the viewer. […]
No, it's not.  The site presents online lib idiots in all their glory and splendor. Unedited.  It allows average people to see them for who they are — without the filter of the drive-by media.
MORE:
[…] Knapp had hosted drag brunch events at Hugger Mugger in the past without any issues. In June 2022, the event was so well-received that they added a second show. Both shows were sold out. There was pushback, with two or three protestors outside of the venue. Knapp says these protestors were peaceful, simply handing out Bible literature for about 30 minutes before leaving.

"The event on Oct 30th was chaotic," said Knapp. "The Proud Boys were very hostile and openly harassing patrons as they entered and exited the brewery. They were calling them groomers and pedophiles and trying to intimidate everyone. The Proud Boys came to fight, wore masks, and flack vests." […] 
Chaotic?  "Came to fight"?  What utter bullshit. Here's some video offering an unfiltered look at the events outside the bar.
You can see the kids being brought to the bar.  That, at least, should have been jumped on by the police.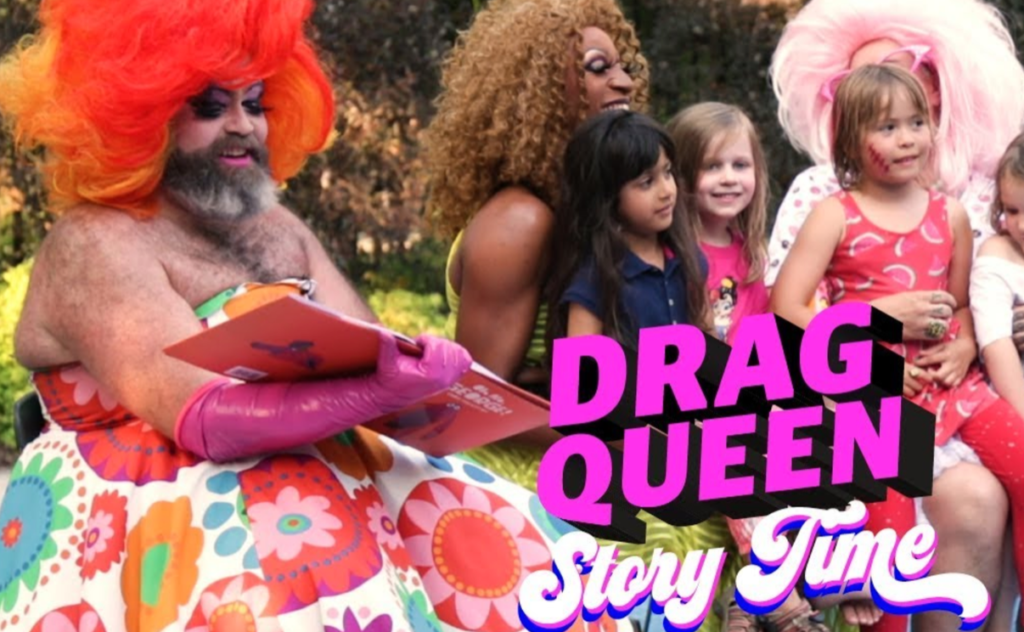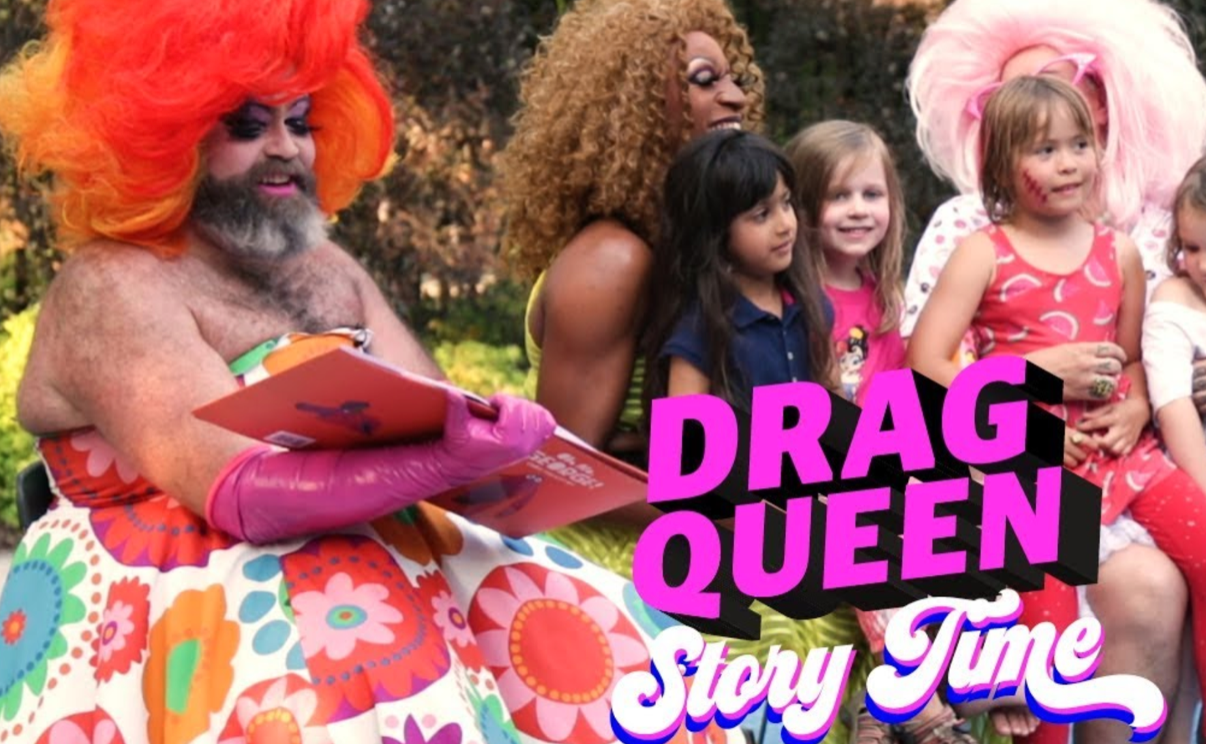 There was some spirited debate between the two sides. The videographer even pointed out that there were times when Proud Boys and dragsters had civil conversations.  The cops on camera looked absolutely bored.  This is not at all in line with the bullshit disseminated online and on-air by WGHP's green-haired troll.
The Proud Boys are not even close to the evil that is Antifa. But the Biden crowd in DC has done a fine job of demonizing them.  The Proud Boys were organized to provide a defense for normal people against the thuggish leftist rioters, Molotov-tossers and window-breakers.
I think violence and chaos was what the organizers were hoping for.  The January 6 protesters were egged on into getting violent.  It's happened in other locales as well. The leftist rabble want their comrades with the cameras to catch righties throwing punches on-camera so it can be broadcast to all the useful idiots still watching drive-by news.