Struggling to keep the story straight at ECU
East Carolina University, UNC, and Duke have all been at the center of a controversy about the provision of sex change services to minors.  East Carolina has been the most vocal of the three in responding to the negative publicity. Unfortunately, they appear to be having trouble — as we say in politics — "staying ON message."
Initially, we heard from Michael Waldrum, dean of ECU's medical school, who denied the existence of ANY "gender-affirming" (aka sex change) procedures — surgical or otherwise — on minors at ECU. 
Here's video of a speech by a "gender-affirming" ECU doc boasting — in front of no less than ECU's chancellor — about providing "gender-affirming" care to pediatric patients and training other providers outside ECU to do so.
Here's a tweet from ECU's on-campus LGBTQ Center: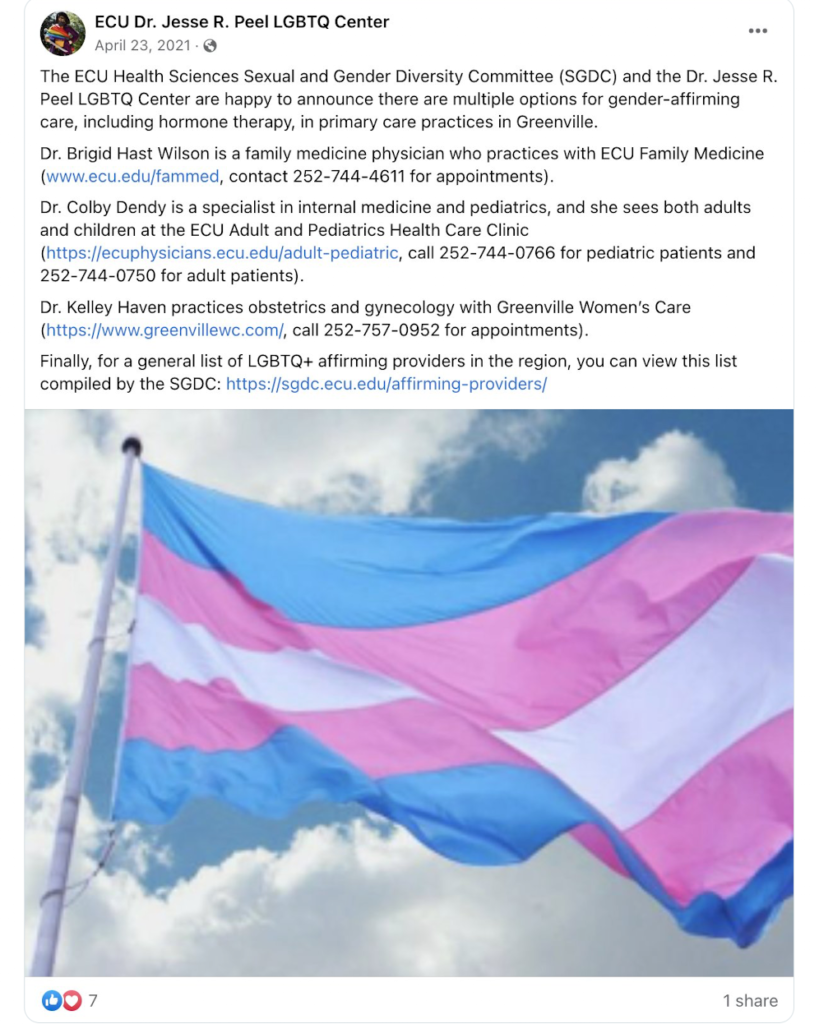 So, Dr. Dendy is a pediatric specialist who DOES see child patients.
And last, but not least, is Henry Hinton — prominent Greenville area businessman / radio station owner, big ECU booster, and provider of ECU athletics radio play-by-play broadcasts: