Toddler2Tranny-gate heats up: Hospitals deny, demagogue and shoot messenger
Pardon me, folks, but your totalitarian tendencies are showing.
As a veteran of the drive-by AND new media, I'm used to hearing people scream "FALSE!" in response to one of my exposés. (Rarely are these hysterics followed by anything resembling clarification of what exactly they think is "FALSE.")
Usually, the screamers are simply trying to (1) minimize their embarrassment over being busted, and / or (2) deflect the heat back onto the journalist who exposed their monkey business.
State government is being rocked right now over reports that the state's big three teaching hospitals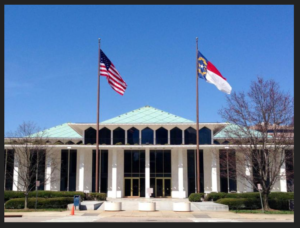 – Duke, UNC, and ECU – have been using taxpayer funds for sex-change procedures for children as young as two years old.  The General Assembly has taken up legislation threatening the loss of state funds for any medical facility using state resources to perform these procedures on minors.
Instead of trying to resolve the matter, the hospitals in Durham, Chapel Hill and Greenville have responded with hardball against the journalist who exposed them. Leftist activists — and some drive-by media types (looking at you, CBS17) — have even joined the Greek chorus' attack.
Here's ECU: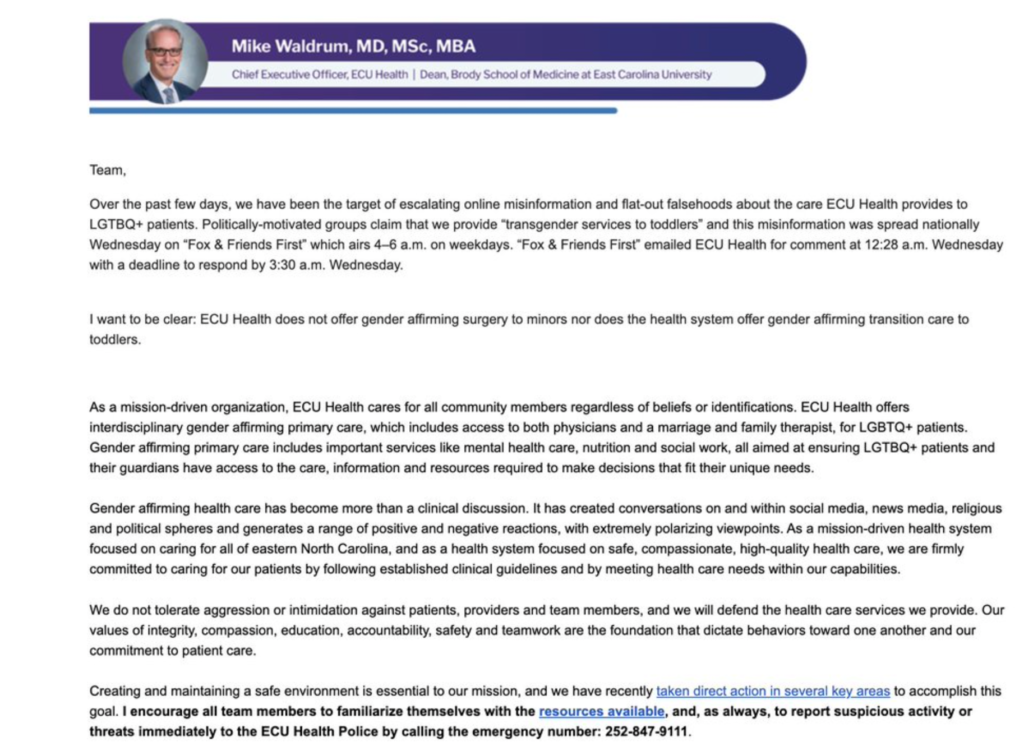 Okay.  The ECU medical CEO is trying two different tactics.  He's throwing around words like "misinformation" and "flat-out falsehoods" without any clarification whatsoever.  What's false?  Sloan Rachmuth and Education First Alliance have based their reporting on quotes from ECU websites, internal documents, and employee statements.  They've included screenshots with their reporting.  Relying on ECU's own information — how false can it be?
His second tactic is more insidious.  He's suggesting that exposing activities at ECU has put his employees in physical danger.  Again, with no evidence (reports or law enforcement statements).
*Never mind the allegations we've been hit with.  Crack down on these "dangerous" right wingers.*
The only violence I've seen in this whole tranny transformation debate has been from the tranny activists who stormed and took over legislative facilities in Texas and Montana. Those appear to be the folks you need to be afraid of.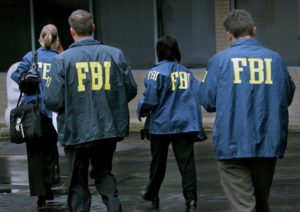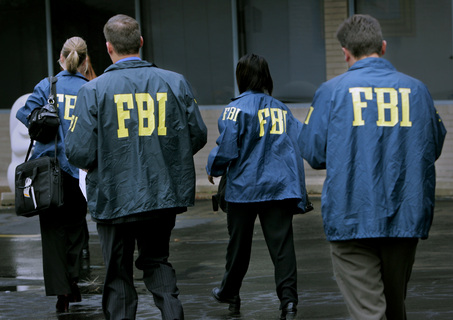 Also, it's  not rocket science that, after you're exposed for doing something reprehensible, people might get seriously angry at you.
This whole *violence* tactic surfaced before.  "Doctor groups" wrote to US attorney general Merrick Garland seeking a crackdown on activists upset with sex-change activities at state-funded facilities. *Give us your tax money and shut up.  Dare to complain, and we send the SWAT teams to your front door.*
*That's a great way to keep potential critics quiet.  Threaten them with the specter of a possible FBI raid. *
Even better is the stuff from UNC: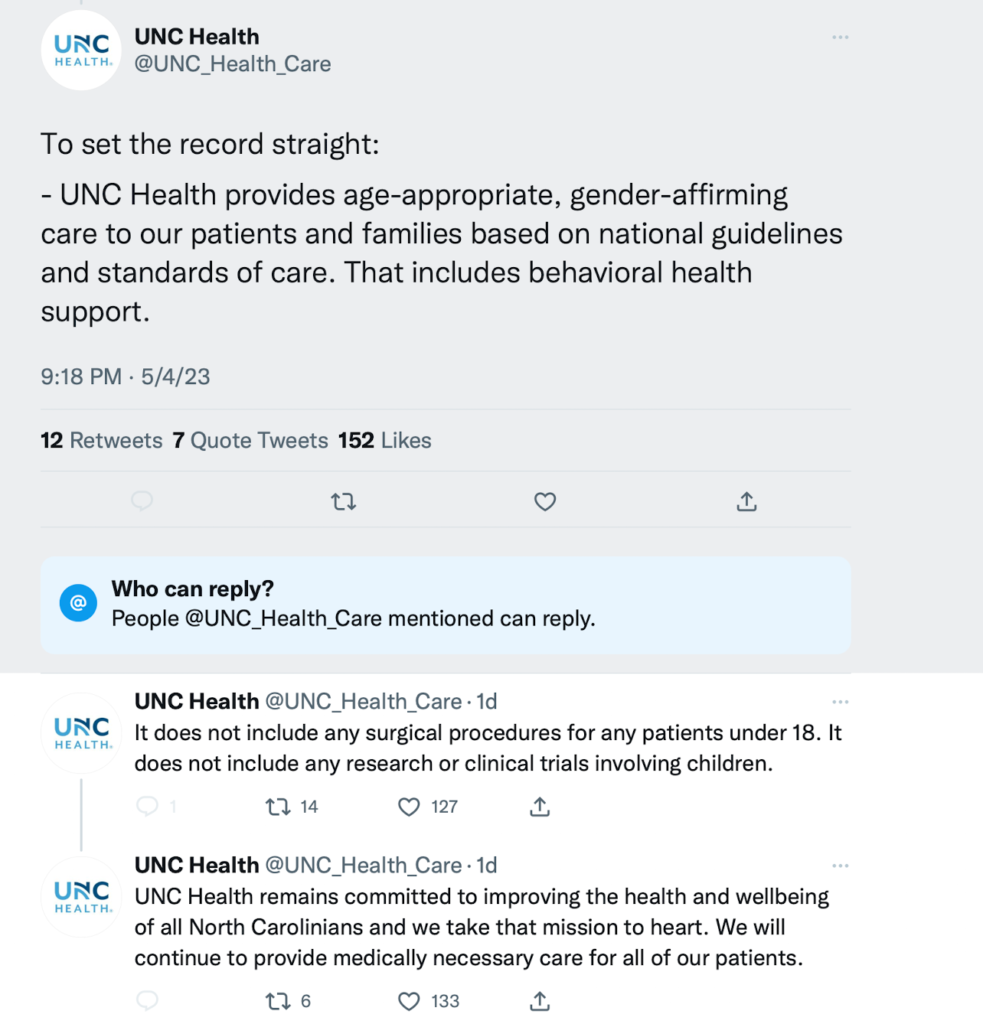 Again, the info about minors comes from UNC's now-scrubbed web site and other internal documents.  If you want to label stuff they produced in-house as FALSE, we're getting into another whole issue.  
There's also some serious word parsing going on here.  Nobody accused them of in-house surgery.  Sloan and EFA have been talking about all of the hormones, pills and brain-washing leading up to the surgery.  Weasel words to dodge the real issue don't do much for one's credibility.  It's especially insulting to get this insincere crap from an institution funded with MY tax money.  
And last but not least, here's Duke: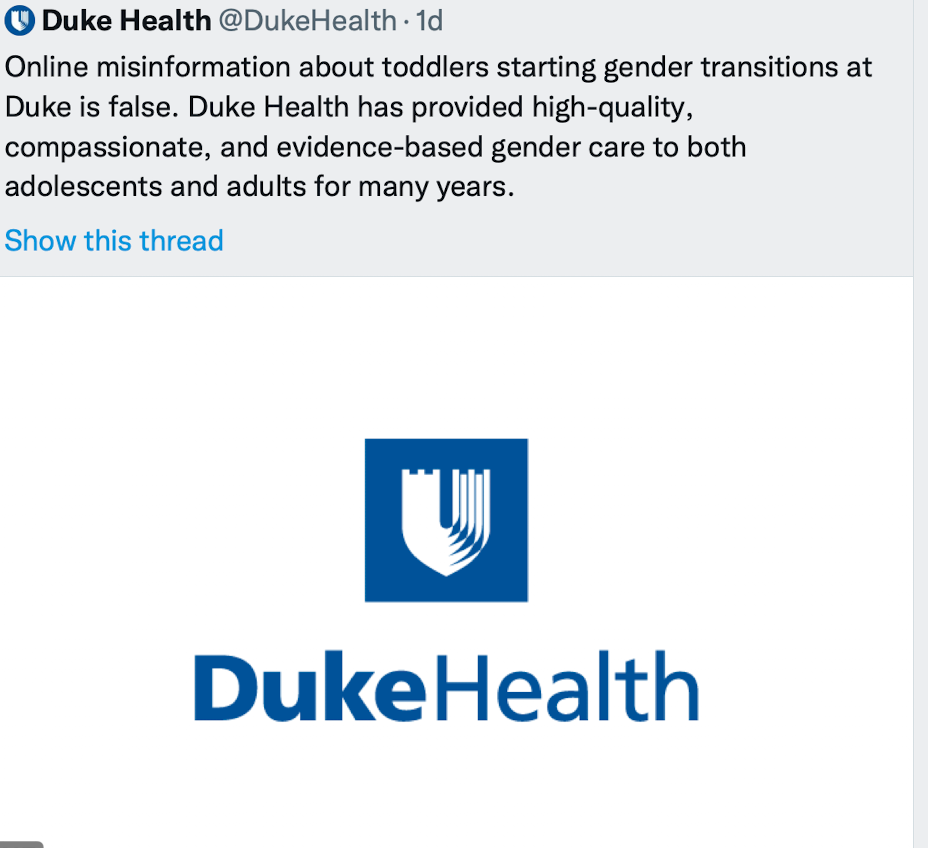 Again, they're calling reports based on Duke's OWN information "misinformation."
Education First Alliance's reporting on this travesty has been out there for months and has been ignored by elected officials and the drive-by media — who depend on ad revenue from all three schools.  
Now that it looks like millions upon millions in government funding may be threatened, these schools are shooting the messenger. Keeping the cash spigot open is #1 — health and welfare of minor children is apparently waaaaaaaaay down the list. 
We'd really be in trouble if we had to depend on just the drive-by media and the politicians to keep us informed and protect our interests.