Still not seeing the whole 'second coming of Hitler' thing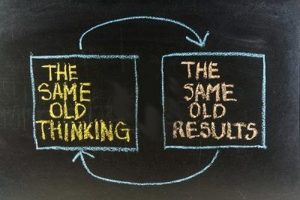 Lefties have tried hard to scare the crap out of us about what's coming from newly-elected president Donald Trump.  Granted, Trump talked like he was going to take a sledgehammer to DC.  Granted, the lefties and their media cohorts are pounding back on him.  But, after examining the early cabinet picks, I am seeing a whole lot of the same-ol'-same-ol' we've gotten from every other victorious Republican who has made it across the finish line for the top job.
TWO – -make that THREE — THUMBS UP.  So far, I've been most excited about the presence of Steve Bannon as presidential counsel, General Mike Flynn as national security adviser, and Jeff Sessions as attorney general.  I can't find a problem with any of them.
MNUCHIN. STEVE MNUCHIN.  After seeing the name of North Carolinian, former BB&T CEO and current Cato Institute boss John Allison leaked as a possible candidate for treasury secretary, the confirmation of Mnuchin was a real let-down.  Here's why: 
[…] Over the years, more than half of Mnuchin's federal-level political contributions have benefited Democrats, including President Barack Obama and Clinton, Trump's all-but-certain general election rival.

About one-third of Mnuchin's giving has benefited Republicans. The rest has gone to nonpartisan political action committees such as the PAC of Goldman Sachs, where Mnuchin worked for 17 years. […] 

During the 2000 presidential election, Mnuchin donated to Democrats Al Gore and Bill Bradley and Republican Steve Forbes.

During the 2004 presidential race, he donated to two Democratic candidates: John Kerry and John Edwards.[…]

And ahead of the 2008 presidential election, Mnuchin donated not only to Obama, Clinton and Edwards, but also to Democrats Chris Dodd and Bill Richardson. Republicans Rudy Giuliani and Mitt Romney also received contributions from Mnuchin.

During the 2012 presidential race, Mnuchin donated to both Romney and fellow Republican Tim Pawlenty.

Mnuchin's contributions to Democrats extend to the current cycle.

For instance, he donated $2,000 in February to the U.S. Senate campaign of California Attorney General Kamala Harris, a Democrat. Last year, Harris described Trump, who had personally contributed money in 2013 to Harris' political committee, as "someone who clearly cannot be a leader."
And if THAT was not enough for you:
[…] Mnuchin also has professional ties to George Soros, the billionaire financier who's contributed tens of millions of dollars to Democratic political causes over the years, including $7 million this election cycle to Priorities USA Action, a pro-Clinton super PAC.

From 2003 to 2004, Mnuchin worked as chief executive of SFM Capital Management, which the Wall Street Journal reports is backed by Soros. He also worked for Soros Fund Management LLC, according to Bloomberg. […] 
This guy STILL has to be confirmed by the Senate.  THIS is an example of why you need to keep focused, keep paying attention AFTER the votes are counted and the dust clears.  Leaving these people alone is a lot like leaving your teenagers unsupervised for the weekend with the car keys, a full tank of gas, and an unlocked liquor cabinet.  The possibilities are endless — and somewhat terrifying.
MITCH'S OLD LADY.  Elaine Chao — a/k/a Mrs. Mitch McConnell — to help "drain the swamp" at Transportation?  Just like Hillary, her main qualification is a husband with a lot of influence.  
BETSY DEVOS. A mixed bag here for the potential education secretary.  She loves school choice. But she also digs Common Core.
ROMNEY? HELL, NO.  Not for State.  Nothing for him.  (*No soup for him.*) The guy was a huge hemorrhoid for the Trump campaign.  There is nothing conservative about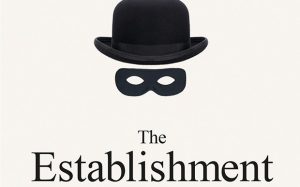 him.  He's not qualified to be secretary of state.  John Bolton would do a great job here.  The panic attack liberals have at the very mention of his name is enough confirmation of that for me.  The State Department bureaucracy needs to be fumigated post-haste.  Too many troublemakers in there undermining the nation and its interests worldwide.  Bolton can do it.  He hates the UN, as well.  Another brownie point.
NIKKI HALEY FOR UN?  She did nothing to help the campaign.  The only benefit?  It earns Trump "diversity" brownie points and elevates a hardcore Trump ally to the governor's office in Columbia.
KT MCFARLAND for deputy national security adviser?  Another "diversity" checkoff.  It also fills that desperately-needed "Fox News host" slot. She jumped in the 2006 GOP primary against senator Hillary Clinton then crashed and burned.  She's a Henry Kissinger disciple on foreign policy.  Not exactly an America Firster.  She's also a New York socialite who likely runs in the same circles as Donald and Melania.  Not impressed here.
It sure would be nice to see some more people with clear conservative bona fides being proposed.  Trump got a clear mandate to do something like that.