Speaker Timmy squeezes ONE MORE SOLID out of Pat on his way out the door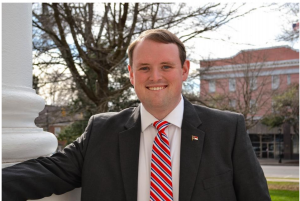 If you're Speaker Timmy's boy, you never really lose (even when you REALLY DO):
Raleigh, N.C. – Governor Pat McCrory announced a district court appointment today for Cleveland and Lincoln counties.

The governor has appointed Justin Brackett as a district court judge, serving Cleveland and Lincoln counties. Brackett currently works as an attorney at Tim Moore Law Offices representing clients in criminal, civil, domestic and personal injury cases. He also serves as Associate General Counsel for the Cleveland County Water Board of Commissioners. In the community, Brackett serves as a member of the North Carolina Governor's Crime Commission, a member of the Board of Directors for the Ruby C. Hunt YMCA and a member of the Kings Mountain Rotary Club.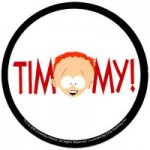 Brackett is an associate in Speaker Timmy's law office in Kings Mountain.  You may remember THIS PIECE of news from the campaign where Brackett appeared to be claiming credit for all the work Speaker Timmy was actually hired to do.   (Brackett lost his judicial race in November, but here we are — just one month later — seeing him appointed to a post on the same bench he unsuccessfully sought a seat on lost last month.)