Secretary of State debate on Thursday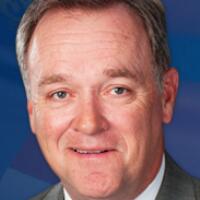 Anything hosted IN THE TRIANGLE at a UNITARIAN CHURCH by THE LEAGUE OF WOMEN VOTERS and THE NC CENTER FOR VOTER EDUCATION looks like sure trouble for a Republican candidate.
But  GOP Secretary of State nominee Ed Goodwin — a former federal law enforcement officer who has matched wits with terrorists — is taking on the challenge:
Incumbent Democrat Elaine Marshall and Republican challenger Ed Goodwin, North Carolina Secretary of State candidates in the Nov. 6 General Election, will be featured in a candidate forum on Thursday.

The forum is being presented by The NC Center for Voter Education and League of Women Voters of NC at the Unitarian Universalist Fellowship of Raleigh, 1313 Wade Ave. It is free and open to the public. Doors open at 6:30 p.m., and the forum starts at 7.

Those who are unable to attend the event but have a question for the candidates may submit it online ahead of time by e-mailing it to forum@ncvotered.com or alerting the NC Center for Voter Education through Facebook.
If you can't make it in person, submit some doozies online for Marshall.  Do a quick search on YouTube, and watch her in action at all of those Occupy Wall Street rallies.  Ask her about that, for instance.  Read On: 
Goodwin, chairman of the Chowan County Board of Commissioners, is waging an uphill battle against Marshall, the first woman ever elected to statewide, executive branch office, in 1996. The most recent voter survey by Public Policy Polling shows Marshall leading by 43 percent to Goodwin's 37 percent, though 19 percent of voters remain undecided.

"Former Democratic Senate candidate Elaine Marshall is on pace to make a comeback after her decisive defeat at the hands of (Republican U.S. Sen.) Richard Burr two years ago," a summary accompanying the poll said.

Marshall holds overwhelming support among very liberal voters (86 percent to 6 percent), somewhat liberal (79-6) and moderate (49-22). Goodwin maintains commanding leads among very conservative voters (77-7) and those who identify as somewhat conservative (62-19).

Women voters prefer Marshall (52-31) while men are more likely to vote for Goodwin (45-33). Goodwin has made more inroads among Democrat voters than Marshall has with Republicans. Marshall leads among Democrats (77-10) while Goodwin leads among Republicans (76-5). They are in a dead heat among independent voters (32-32).

Marshall is outpolling Goodwin by a colossal margin among African-American voters (74-9), while Goodwin is favored more narrowly among white voters (45-35). Marshall also has greater support among "other" races (51-32).

Younger voters are more likely to vote for Marshall, with Goodwin having the advantage among older voters. Marshall is favored among those 18-29 (54-22) and 30-45 (44-33), while Goodwin polls more strongly among those 46-65 (43-42) and older than 65 (42-37).

Marshall is the dominant favorite among voters in the 919 Triangle telephone area code (53-34). She also leads among voters in the 910 area code (45-35) and 252 area code (45-37). Goodwin leads among voters in the 704 (45-41) and 828 (36-31) area codes. They are tied in the 336 area code (38-38).

The poll, taken Aug 2-5, surveyed 813 likely North Carolina voters. Marshall's lead is outside the margin of error, which was 3.4 percent.
This Democrat polling firm has ol' Elaine up by SIX  with 19% undecided.   It is astounding that there are that many people UNDECIDED in a race featuring an incumbent who has been in office since 1996 and was her party's US Senate nominee JUST TWO YEARS AGO.  (Undecideds TYPICALLY abandon an incumbent and go toward a challenger when election day hits.) 
I question the "uphill" characterization.  This race is winnable.  When was the last time Elaine agreed to debate a GOP challenger?  
This office has A LOT of influence on our state's business climate.  It plays a significant role in the fight against political corruption and business fraud.  It also has a vote on the powerful and influential Council of State.
The state party is all goo-goo eyed over McCrory and Romney.  Races like this one for Secretary of State are crucial in the battle to turn things around in Raleigh.
Do what you can to help Ed out on Thursday night.