SC state govt shows HOW to FIGHT ObamaCare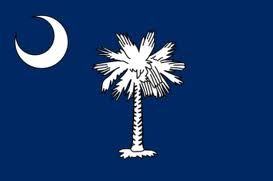 On Wednesday,  grassroots activists will be rallying in Raleigh to pressure legislators to block implementation of ObamaCare in North Carolina.  Our neighbors to the South will be making some noise ONE DAY EARLIER in Columbia.
On Tuesday, at 1 PM, there will be a press conference at the Capitol Rotunda in Columbia in support of "The South Carolina Freedom of Health Care Protection Act"  — state legislation that would make it a crime for anyone in South Carolina to implement or enforce the details of the federal health care takeover.   The folks in The Palmetto State are calling DC's bluff on ObamaCare by pulling out The Tenth Amendment to the US Constitution.  If The Constitution does not explicitly give a power to the federal government,  it becomes the states' call. 
Rallies can be nice photo ops.  But flooding the powers-that-be with phone calls and emails and personal pleas is what will really make the difference.   Click HERE to determine WHO represents you in the North Carolina General Assembly.   Click HERE for Gov. Pat's contact info.