SC Primary: Um, THANKS ?????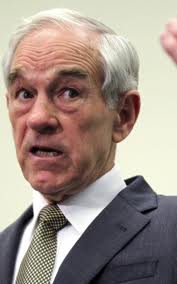 A former South Carolina state official convicted on drug charges has endorsed Ron Paul for President:
South Carolina's former treasurer who spent 10 months in prison on a cocaine charge says his experiences as a victim of the government's costly "war on drugs" are among the reasons he's supporting Republican Ron Paul for president.

Thomas Ravenel wrote in an email Friday that the federal government has become a threat to America's founding principles of individual liberty and prosperity – something he notes he has first-hand knowledge about. He also derides excessive government regulations, noting he paid millions in fees and taxes. The multimillionaire land developer praises the Texas congressman as the one candidate who's never turned his back on liberty.

Ravenel resigned as treasurer just six months after taking office in 2007. He pleaded guilty to buying cocaine for himself and to share with friends.
South Carolina's primary follows the Iowa caucuses and the New Hampshire primary.  For what it's worth, Ravenel endorsed Giuliani in 2008.  So, his backing does not appear to be crucial  in winning South Carolina or The White House.  (Giuliani did NEITHER.)