Rocky Mount "racism" update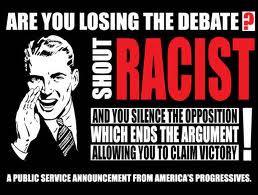 We told you the other day about the outrageous behavior of the Rocky Mount City Council.  Well, the good folks at Civitas have offered up the details that led to Mr. Daughtridge addressing the council and subsequently being slandered:
[…] In the meeting, which took place Jan. 13, there was a proposal put forth to approve $67,430 to include a study that would be run by Visions Inc.  Senator Angela Bryant(D- Nash) runs this organization, and Rocky Mount City Councilman Lamont Wiggins is on the board. The Rocky Mount Telegram reported that "(t)he intent of the plan was to assist the city in recognizing the importance of a diverse workforce reflective of the community as much as possible allowing the city to better understand and respond to citizens," said Assistant City Manager Ann Wall in a memorandum to City Manager Charles Penny. "The intent of the plan was also to establish a workplace which values employees and encourages their development." The study was approved that night, since September of 2012 the City of Rocky Mount will have spent $413,220 just on studies  for the City and for building of the proposed $43.6 million Event Center.  Citizens in the community are beginning to become upset that the city is spending the taxpayers' money not only to help a local Senator and City Councilman but to also build an Event Center that is of questionable value.

Another thing to look at about the Visions study that was approved was the fact that it passed the City Council with a voice vote.  Some said "Aye", no one said "No", and no one recused themselves.  If LaMont Wiggins is on the board for Visions Inc. wouldn't it be a conflict of interest for him to vote on the approval of the study?
It appears that these people have learned nothing from the Randy Parton Theatre debacle in nearby Roanoke Rapids.  It also looks like some serious thuggery and intimidation is going down there, as well.  SOMEONE has got to stand up for the poor taxpayers of Rocky Mount. It's clear the city council and city staff aren't.