Pinehurst: The "importance" of historic landmark status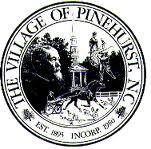 The Pinehurst village council is looking to develop, renovate, and update the area in and around historic downtown Pinehurst.  The downtown area has historic status awarded by The National Park Service.  Some projects in the recent past have caused the Park Service to express concern about the village's downtown area maintaining its historic status. The NPS is urging the village to conduct a study on whether their plans might endanger the area's historic designation.
The village government has brought in outside consultants to help guide the village through the study.  It has been reported that this study could cost local taxpayers as much as $120,000.  (It was refreshing to hear council members balking at that figure, and looking at methods to trim the cost to taxpayers.) 
The big question, to me, is this:  How important is NPS Historic Landmark Status to Pinehurst's economy? 
Does that status truly matter to people who travel here for business and pleasure?  Has anyone credible actually looked in to that?  My hometown of Lumberton, in Robeson County, markets its downtown as "historic." I'm pretty sure they don't have any special blessing from the Park Service.  
Don't get me wrong.  Pinehurst is a special place with a lot of charm.  But is maintaining that status, and shelling out the money for this study, really all that vital to our local economy?
I agree that downtown needs ALL the help it can get.  As a full-time resident, I rarely find a good reason to venture into downtown Pinehurst. Perhaps the focus needs to be moved AWAY from pleasing the Park Service and more toward making downtown more appealing to tourists and locals alike.