Pinehurst govt dives into the performing arts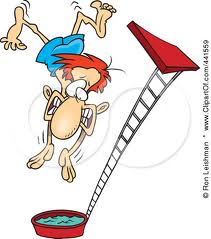 Well, it looks like Queen Nancy and her court at Village Hall are putting us — the taxpayers — on the hook for a new performing arts center.   Village taxpayers will pick up the WHOLE $33,500 tab for a New York-based consultant to do a "feasibility study."  One venue this consulting group gave a "thumbs-up" to was The Hayes Center in Blowing Rock.  Let's see how they've been doing in Watauga County:
After a 1.5-year hiatus, the Hayes Performing Arts Center in Blowing has quietly re-emerged as an entertainment venue this spring, hosting the Fire on the Rock Chef Challenge and a sports comedy show in April and a production of CATS in May. […]

The multi-million dollar facility, which housed the 24-year-old Blowing Rock Stage Company, was forced to suspend operations because of financial hardship in fall 2009, just three years after opening in August 2006. The Board of Trustees formed a Repositioning Team and worked with arts consultant Deidre Simmons to restructure and redefine the role of the Hayes Center, examining issues such as operations, staff, donors, partnerships and a sizeable debt.

"All of these goals have been addressed to varying degrees," said Rick Suyao, Hayes Center director of marketing.

Under its new business plan, the Hayes Center is eliminating expenses by functioning as a presenting arts venue instead of a professional producing theatre company. Actors Equity (the union representing professional actors and technical stage managers) requirements created a considerable number of line item expenses.

However, Suyao noted, the Hayes Center still owns the Blowing Rock Stage Company name, and "there is going to be a day when we do produce theatre again—it's just not this year."

Todd Morgan has been hired as interim managing director to oversee day-to-day operations of the 2011 season, and a box office staff has been hired and a volunteer group has been trained, Suyao said.

"The staff at the center are focused on operations of the business and making sure we provide high quality entertainment and customer service for the 2011 season and beyond," Suyao said.

In the past year, the Hayes Center held sold-out benefit performances by the USO Liberty Bells; announced negotiations with a potential buyer for the center, who would then lease the facility to the Hayes Center board at an affordable price; and the board voted to distribute $20,000 to vendors with whom the Hayes Center holds outstanding debts.

Suyao said the Hayes Center is still in negotiations with the potential buyer.
Never mind that the village already owns The Fair Barn — a performing arts venue in its own right — at a substantial loss each year.  Granted, this was only $33,500.  But it sounds like — if this preliminary study goes "well" — there will be further studies requiring even more money.  Will the village government be opening its wallet again for future "studies"?
With all of the deep PRIVATE pockets in Pinehurst, why didn't the village council press for a matching arrangement, instead of picking up the whole tab?
Also, is it an appropriate role for village government to play venture capitalist to private groups with project ideas?  Is the council setting an expensive precedent?  After this, how do you tell future funding solicitors NO?
Also, why are council members so willing to throw money at this idea from David Michael Wolff?  Does he have any experience — any credibility — in the area of performing arts center management? I've met the guy.  He's a nice fellow who plays the piano beautifully.   I did a Google search on him, and the results were pretty thin.  There were a lot of blog entries praising Wolff — produced by organizations in which Wolff, himself, was intimately involved.
(There IS a world-renowned jazz pianist named Michael Wolff, who is NOT our guy.  I hope people are not confusing the two Mr. Wolffs.)
I found a photo of our Mr. Wolff reportedly sitting at  piano with Mikhail Baryshnikov. (It is so shadowy that you can't tell for sure WHO those people are in the photo.)  I also found mentions of him performing at New York's Carnegie Hall.  (My friend's daughter — a student at Pinecrest High School — will be singing at Carnegie Hall in the near future.)
Let me make myself clear — I am not intending to cast aspersions on Mr. Wolff's character.  Since I am now an investor in his project, I'd like to know more about him. I'd like to learn more about what gives him credibility as the driving force behind this project.
Again — I'd like to ask village government to TREAD CAREFULLY on this thing.  These types of venues have a history – locally and nationally — of bleeding money.  (Talk to the Sunrise folks.)  Before you invest too much more tax money in this, DO SOME MORE due diligence on behalf of your constituents.