Pinehurst 2011: Google search reaps even more water talk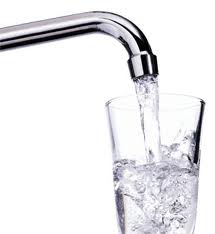 A media report on a 2010 public hearing before the Moore County Board of Commissioners featured this item:
And Nancy Roy Fiorillo of the Pinehurst Village Council said the town of Pinehurst would love to give the county money to own its own water system, allowing the county to have more money to use for things like education.
Pinehurst would LOVE to give the county some money for a water system?  How much?  (It's come out during this year's campaign that village government has been deficit spending by $2 million per year for the last three years.) Where would the money for this purchase come from?
A 2009 op-ed in The Pilot by John Marcum shed some light on all of this for me:
Several years ago, then-Mayor Steve Smith and his squire, Village Manager Andy Wilkison, launched a quixotic pursuit to buy Pinehurst's water system back from Moore County. Despite the issuance of a water bond to fund the purchase, and some receptivity from the County Board of Commissioners, the negotiations were totally botched by an inflexible Mayor Smith.

The effort was then soon abandoned, resulting in bad relations with the county utility and a delay of several years for much-needed sewer and water improvements in Pinehurst.

Now his successor, Mayor George Lane, has sallied forth on similar quests involving trying to place the new elementary school in Pinehurst, and pursuing a weird partnership with Robbins to bypass the county utility in refurbishing an antiquated water treatment plant.

The effort by Lane, a retired school superintendent, to put the new school in Pinehurst instead of nearer to the new growth area in West End was never even seriously considered by the school board. We should all be grateful, since Lane's plan would have placed the new school in Cannon Park, destroying the park and Camelot, its much-loved children's playground. Worse, it would have left Pinehurst with a large unfunded liability in dealing with the old elementary school and trying to build a new park.

It is unclear why Lane wanted to short-circuit the county's McGill plan to benefit Robbins, but there appeared to be nothing in it but cost for Pinehurst. Further, the mayor's plan ignored the problem of large-scale mixing of water from different water basins contrary to state and federal environmental regulations.

No matter; even though Mayor Lane and the ever-faithful Wilkison had both asserted in the recent mayoral race that our water bond could no longer be used, they suddenly discovered it could be for this purpose. Incredibly, to hedge their bets, they also applied for federal stimulus funding without Village Council or county approval, and without any public hearings, in the best tradition of other infamous fiascoes in Pinehurst.

Fortunately, this was apparently rejected by the president's stimulus overseers, if there are any, as non-shovel-ready. The mayor and his manager then had the cheek to place this "accomplishment" prominently in the current Village Newsletter as though something useful rather than improper had been done.

Make no mistake; water continues to be a critical concern for all of us. But it is a countywide and regional — even state-level — problem that is not going to be solved by free-lancing by local mayors.

Once again, winter rain and snow have left us below normal levels by two inches in this area and four inches in western counties. So another drought this summer is certainly possible. Our Moore County water plan, recently endorsed by the Chamber and this paper, seems sound and is focused in the near term on much-needed sewer improvements and three new wells in Pinehurst.

Also, new water connections are being completed to Montgomery County water supplies. The one missing ingredient is a large reservoir, which this writer has suggested could indeed be partially funded by our unused water bond in partnership with Southern Pines, other municipalities, and the county utility.

With the possible help from yet another federal stimulus plan or three, perhaps our mayor could turn his fancies next spring to this worthy effort.
Believe me, I have tried to find some info about Joan Thurman's positions on the issues.  I've researched a lot of news stories on council meetings.  Mostly, I find that Thurman doesn't say anything quoteworthy, or is identified as being "out of town."  She does not have a campaign web site, and has a very limited Facebook page which has NO information on her stands on the issues.  This is all mind-boggling, since Thurman was the top vote-getter in 2007 and has been named mayor pro tem.  Why is she running? 
(Her council colleague Doug Lapins is a regular reader of this site.  I know he has donated to her campaign.  Maybe he can help educate us all on the Thurman campaign.)