Pinehurst 2011: All hail the queen!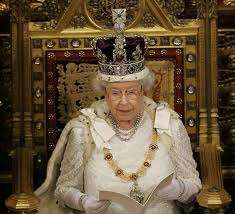 Pinehurst voters  made history Tuesday evening by electing the village's first female mayor (Ginsey was appointed) and the first council member from Pinewild.   From the beginning, mayoral candidate Nancy Fiorillo and council candidate John Strickland had the best fundraising numbers and the best organized campaigns.  That work paid off handsomely for both on Tuesday.  Fiorillo soundly defeated John Marcum and her council colleague Joan Thurman in the mayor's race.  (Boy, did Howard Coble, Doug Lapins, and Razook's bet on the wrong horse!)
Strickland was the top vote getter in the council race, with Pinewild resident John Cashion coming in second, and appointed incumbent Mark Parson in a close third.  While Strickland's victory was attributable to a great organization, the underfunded and virtually-unknown Cashion's victory can be explained by (1) the coattails associated with simple machine / clique politics and (2) a desire by Pinewild voters to see one of their own in power.
It is a disapointment to see Parson come up short.  He was a real breath of fresh air at Village Hall. Hopefully, he will be a strong contender for the appointment to fill Fiorillo's unexpired term when she is sworn in as mayor.
The election certainly raised the average age of the Village Council.  That bodes well for Manager-for-Life Andy Wilkison, who is assured of at least four more years of rubber stamps, pushing wheelchairs, and changing out oxygen tanks.
There are a lot of issues facing the incoming council.  The Planning and Police Departments have serious public relations problems. (I noticed a serious decline in speed traps during the last week.  I hope that was not a ploy for the election.  Hopefully it is a signal of a new, permanent M.O. at the PPD.)
There appears to be a lot of concern on the part of the national landmark people about plans to renovate Old Town and The Village Green.   Downtown is struggling.  The value of new construction in the village has dropped by 50% in the last two years, so it will be tough to rely on proceeds from building permits.