Occupy Broad Street ??? The freak show comes to Southern Pines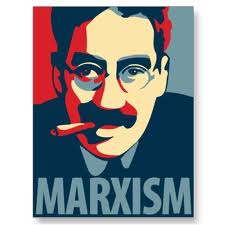 If you are bored on Saturday, November 19, and are looking for something to do, bring the family to downtown Southern Pines to witness a traveling circus-type event calling itself "Occupy Broad Street."   You and the kids may get to see such oddities as midgets, really fat men, bearded ladies and the believed-to-be-extinct hippie species.  It sounds like it may give Myrtle Beach's "Ripley's Believe It Or Not" attraction a run for its money.
When I first overheard some people talking about this, I thought it was a joke.
I checked in with a friend and regular reader who works on the Southern Pines town staff, and she confirmed all of this for me.   Kevin Smith, vice chair of the Moore County Democrat Party and a regular columnist for The Pilot,  and Eleanor Collins, an activist with Sustainable Sandhills, took out a permit for a "demonstration" at the downtown park to be held on November 19.  On the permit, they call the event "Occupy Broad Street,"  anticipate 100 attendees, and plan for the festivities to run from 9 AM to 6 PM.
On the permit, Smith and Collins say they do not require any police presence for their event.  If this is going to be like other "Occupy" events, it would be understandable that they don't want police around.  I mean, who wants the police snooping around when you're smoking weed and defecating in public?  (Certainly not me.) 
On the permit, Smith lists his address as being in Southern Pines.  But at the end of each of his columns,  The Pilot says "Kevin Smith lives in Aberdeen."   (I am SURE Mr. Smith would not intentionally try to deceive Southern Pines town government. )  Oh, I hope hope hope HOPE Mr. Woronoff allows Smith to live-blog this spectacle on the 19th.
This may all be a ruse to allow the few Democrats left in Moore County a chance to meet.  After all, I  read in our thrice-weekly, Pulitzer-Prize-winning local paper that our county's minority party had to "give up" their headquarters / meeting place.
This whole "Occupy" movement is a bit perplexing.  The "mess" they are protesting was caused by legislation pushed and passed by Barney Frank, Chris Dodd, Nancy Pelosi, BarryO, Joe Biden and Harry Reid — ALL DEMOCRATS BACKED BY SMITH AND HIS FRIENDS.  It might be better for Smith & co. to kick themselves repeatedly for voting stupidly — followed by begging the rest of us for forgiveness.
One question remains:  Will Smith & co. actually OCCUPY the park, or will they leave at 6PM like the permit says?  If they refuse to disperse at 6 PM, I give my blessing to police chief John Letteney to unleash the dogs and the tear gas.