Patrick McHenry's BFF in DC calls for mob violence
No, NOT Dee Stewart.  (The OTHER one.) 
It wasn't long ago that congressman Patrick McHenry was cooing over his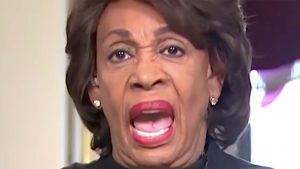 best friend on-the-other-side-of-the-aisle Maxine Waters (D-CA):
[…]"I've got a very good relationship with and have been able to pass serious legislation with Maxine Waters. I've got enormous respect for Maxine; I think she's smart and capable. I think we've got opportunities to do more in the future. And I just like her."[…]
Many of you may remember dear sweet Maxine for her portrayal of 'Aunt Esther' on the long-running "Sanford & Son" television sitcom.  Others may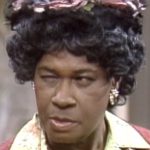 remember her loony, hysterical rantings about white people that would get a white person saying the same thing about black people, say, um, fired from their own sitcom.  (Or worse.)
Maxine is back in the news.  This time, she's encouraging mob violence against Trump administration officials and supporters.
And we're not hearing a peep in response from her BFF from North Carolina.  (Understandable — since McHenry was a Jeb Bush supporter in 2016.)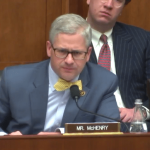 What's even more interesting is how McHenry — the chief deputy whip in the US House and a member of Congress since 2005 — is distancing himself from his workplace.  Look at how he's identifying himself on Twitter this year:

That's right. "US House candidate, NC-10" and not "seven-term incumbent congressman."
Technically, he's correct.  But it's a clear attempt to fool those low-info drain-the-swamp voters.
*"Oh, I'm not one of those guys.  It's outrageous what they're doing up in DC. MAH-GAH, dude."*