Paid by the NCGOP. Campaigning for Democrats.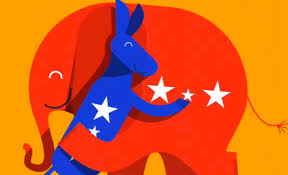 The Keller family of Sanford is quite active politically.  They have family members registered Democrat, Republican, and unaffiliated.  Family members give to both parties, as well.  The Kellers were on the steering committee for an October 2015 fundraiser for Gov. Pat McCrory in Sanford. 
What was so curious about that?  The Kellers, for years, have been front and center in an effort to weed conservatives and Republicans out of local government in Sanford and Lee County.   They supported something called LEEDPAC, which helped local Democrats solidify their control of the Sanford City Council and the Lee County Board of Commissioners. 
So, you have to admit it was strange to see people with that kind of background to be hosting a fundraiser for Pat McCrory.
It was extra-special strange to see a line item in the Third Quarter financial disclosure report the NCGOP filed with the NC State board of elections detailing a 10/19/16 disbursement of $2000 to Sanford resident Buddy Keller for "Travel reimbursement."
That's some expensive traveling.  Where did Mr. Keller GO on the state party's behalf?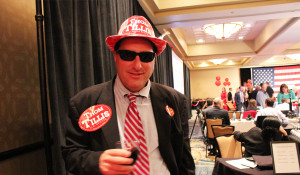 Want to see something even more curious?  Buddy Keller's name appears on an endorsement ad — along with Dennis Wicker and a bunch of others — for the Democrat Party-blessed ticket for the Lee County Board of Education.
So, two grand worth of state party funds went out to a guy who is busy promoting Democrats for elected office in Lee County.   *That's nice work, Dallas.*