Outer Banks Tea Partier Mattie Lawson makes field for NCGOP chairman race a threesome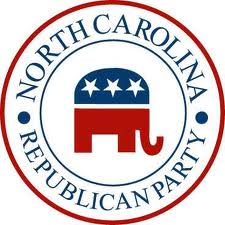 A woman who has a proven record of going nose-to-nose with the Raleigh establishment (and winning) is throwing her hat in the ring for chairman of the North Carolina Republican Party.  Mattie Lawson, a respected Tea Party leader from Eastern North Carolina, sent out an email this weekend making her intentions clear:
I am running for NC GOP Chair in June – Wow!

I never seriously considered it but how can I not run with so many issues that simply must be addressed by an establishment leadership which seems ignorant, nonchalant and/or complicit!

I encourage you to come to the North Carolina Republican Convention in Charlotte June 8th 2013 to support true conservative values and help get the message across.
Lawson was the 2012 GOP nominee for NC House District 6.   She lost a too-close-for-comfort race in November to Democrat Paul Tine.   The GOP primary for that race was quite the soap opera.
Republican Bill Cook had given up that seat to run for the state Senate.  GOP powerbrokers in Raleigh — such as Thom Tillis, Harold Brubaker and Wayne King — encouraged Arthur Williams, the Democrat incumbent defeated by Cook in 2010, to switch to Republican and jump in the primary.   Tillis & co. helped Williams with fundraising and other campaign logistics.   Amazing.  Spend all that money to defeat someone one year.  Then, you turn around two years later and help them get BACK into the legislature. Williams had been a close ally of Speaker Jim Black while serving in the legislature. 
Congressman Walter Jones even endorsed Williams — at the request, he said, of Speaker Tillis.  Despite being heavily outspent by the Williams team, Lawson and her grassroots team knocked off Williams in the June runoff.  
The Lawson-Williams primary runoff helped highlight the issue of meddling in primaries by operatives at NCGOP HQ — which many believe led to the end of the Robin Hayes-Wayne King era on Hillsborough Street.
Former Wake County GOP chairman Claude Pope — the clear establishment favorite — and Tea Party activist Jack Brosch from Mecklenburg County are already in the race for chairman.    Four candidates have announced for the NCGOP vice-chairman's post.
With the entry of a Lawson — who has a lot of street cred  with Tea Party and grassroots activists — the NCGOP convention in June is shaping up like a real slug-fest between the party establishment and the grassroots.