North Carolina congressional Republicans circle the wagons to protect themselves from angry primary voters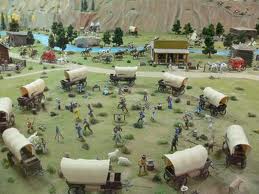 Howard Coble has endorsed Mother Jones magazine's favorite Republican, Walter Jones,  in 2010 and 2012.  Renee Ellmers has endorsed David Rouzer in the 7th district GOP primary.  Virginia Foxx endorsed Howard Coble in his race for the GOP nomination in the new 6th district.  (This is surprising, since I observed, first-hand, Coble rudely mocking and heckling Foxx during her speech at a fundraising dinner  in Pinehurst in 2006.)
Patrick McHenry has endorsed his friend and business partner Robert Pittenger in the open 9th district GOP primary.  From what I understand, Coble is coming to Asheboro this week to endorse Renee Ellmers, who is in the fight of her life for renomination to her 2nd district seat.  (From what I hear, Coble needs to spend all of his time campaigning in that new district of his.  It's not exactly a cake walk for him up there this year.) 
Several incumbent Republicans have taken financial and other kinds of support from PACs tied to House Majority Leader Eric Cantor (R-Va).   An aide to Cantor, working with his PAC, bragged to the media this weekend that their organization's aim is to endorse and protect Republican members of Congress they see as "most manageable."
Is that why we need to send Renee Ellmers back to Washington?  So Eric Cantor can "manage her"?
The DC and Raleigh establishments have underestimated the Tea Party grassroots in this state.  The establishment has force-fed us Pat McCrory and Mitt Romney.  Not a lot we can do there.  But we CAN make a difference in the legislative branch.  Knock out some cowardly, appeasement-minded Republicans and replace them with some true conservatives, and you can set off one heck of a seismic event in both centers of government.  A more conservative majority in each legislative body will send more conservative legislation to a chief executive.
There is A  LOT of anger out here beyond the Beltline and Beltway.  You're going to see some very tight primaries.   You're also going to see some jaw-dropping upsets.  The grassroots is not interested in hearing about how legislative Republicans ONLY spent 1% less on education than Lame Duck Bev did.  They're not interested in hearing about you are only spending a tad less than Barry, Nancy and Dingy Harry wanted.
Being tied to the establishment is a BAD thing these days.  Being seen as Thom Tillis's errand boy (or girl) or John Boehner's lap-dog will be a kiss of death.
Thinking people see their country going down the drain.  Change is in the air.  2010 was just a dry practice run.