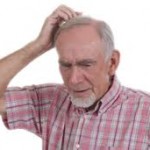 Why poll a two-person race when there are more than two choices in the race?   (The totals in my headline include "leaners" toward each candidate, FWIW.) 
But that is what this group did in their Oct. 26-27 poll of 615 likely voters with a margin of error of +-3.95 percent.   According to the VP survey, Obama has a 41 percent approval rating in The Tar Heel State.
The poll found jobs and the economy as the top concerns for voters, followed by Obama's job performance and ObamaCare.