#NCSEN : Thom Tillis and the Ghosts of Elections Past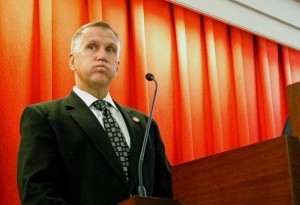 We've done some extensive reporting on the speaker's activities on Jones Street.  Greg Brannon — one of speaker Thom's opponents in the US Senate primary campaign — has raised ethical questions about the state House's top man.  Even Charlotte pastor Mark Harris — another contender in the primary race — has questioned the speaker's ethics via public statements and a push poll.  
Now, it appears that one of Speaker Thom's old political foes is stepping back into the spotlight to tell-all on Thom Tillis and the goings-on at the North Carolina General Assembly.  John Rhodes was an incumbent Republican legislator in 2006 when he was defeated in a very nasty and heated primary race with then-former Cornelius town councilman Thom Tillis.  During his time in the North Carolina House, Rhodes won all kinds of acclaim from conservative groups like Americans For Prosperity for his crusades against government waste and political corruption.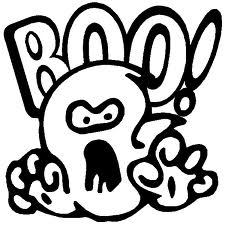 Many credit Rhodes' efforts as the catalyst for former speaker Jim Black's conviction and imprisonment and Richard Morgan's 2006 primary defeat.  Many political observers saw Tillis' emergence as a primary foe for Rhodes as part of political payback by supporters of Black and Morgan.   
Since 2006, Rhodes has stayed below the political radar.  He's stayed out of the limelight.  Now, it appears 2014 is the year he steps back into it.  Sources close to Rhodes released this statement today:
Former State Representative John Rhodes (unaffiliated) will speak on the disturbing issues of a culture of corruption and pay to play politics as recently reported surrounding Representative (Speaker) Thom Tillis'  office and the ongoing abuses against the legislative body, fellow representatives, and the people of North Carolina by the Speaker.  Rhodes will make comments at the Cornelius Town Hall beginning at 11:00 am on Friday March 21, 2014.

Representative Rhodes served in the N.C. House from 2003-07 representing the 98th House District and was named 2005 Legislator of The Year by Americans For Prosperity. John Rhodes called on legislative leaders to resign on March 22, 2005 while investigations for wrongdoing could be conducted. The then-Speaker of the House from Mecklenburg and other legislative leaders later either went to federal prison for corruption in public office, were thrown out of the legislature, or stepped down.

Representative Rhodes states,  "According to reports, the questionable activities surrounding the Republican Speaker's office appear to be worse and more egregious than when the other party was in charge. The N.C. House appears to have been turned into a political ATM campaign cash machine for Rep. (Speaker) Tillis' US Senate run and that really is abusive and unacceptable."

Rhodes is not affiliated with any political party and has no plans or desire at all to run for public office. 
Yep.  It does appear that politics IS a contact sport.