#ncsen: Solar goons bet BIG on Burr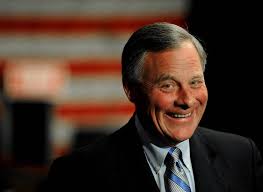 Not quite sure how this one slipped past us, but here it is from early last month:
The Charlotte-based ClearPath Action Fund is putting at least $400,000 into Republican U.S. Sen. Richard Burr's re-election campaign.

ClearPath, a super-PAC headed by Charlottean Jay Faison, supports clean-energy Republicans. In addition to Burr, it backs GOP Sens. Rob Portman of Ohio and Kelly Ayotte of New Hampshire.
Faison has also been dumping money on North Carolina legislators who vote to keep subsidies for solar energy alive and well in the state.  Clearly, his organization has its eye on keeping the federal dollars rolling into the industry, as well.  MORE: 
"Sen. Burr is an important conservative voice in a politically and energy-diverse state," Faison said in a statement. "He deserves another six years to continue an increasingly central role in helping shape the road map for clean energy in North Carolina and elsewhere."

In addition to the money for digital ads and micro-targeting, ClearPath also created a web site called RichardForCleanEnergy.com.

Faison, who has given the PAC $1.5 million, said that as a member of the Senate Finance Committee, Burr will be in a position to help more than 5,000 solar jobs as well as clean energy investments in the state.
You know, it IS perfectly acceptable to leave the line on your ballot for US Senate blank. (Of course, some federal judge may come along and make that illegal.)