#NCSEN: Ross outraising Burr in Q1?
Incumbent senator Richard Burr has racked up quite a sizable warchest.  It's easy to do as an incumbent.  But now that his opponent has been chosen, some interesting things are happening: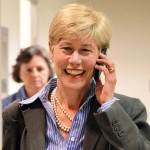 Deborah Ross, Democratic nominee for U.S. Senate, outraised incumbent Senator Richard Burr in the first quarter of 2016. The numbers follow Ross' landslide primary victory, where she pulled a higher percentage of support from her party than Burr managed in his own race. They also follow recent polling that shows Ross has closed the gap on Burr to just 5 points.

Burr's less-than-stellar first quarter follows his anti-business position on HB2, a toxic presidential race, and his refusal to consider the Supreme Court nominee – a position disapproved of by 52 percent of North Carolinians.

Statement from Austin Vevurka, communications director:
"Deborah's fundraising numbers reflect the strong groundswell of support from voters across North Carolina. People are tired of politics as usual and of people in Washington not working to address their needs or stand up for their values – and this grassroots momentum shows it. Deborah has received overwhelming support in the few short months since this campaign for the people North Carolina began. She plans to build on that momentum by bringing together folks from all across our state and making sure their voices are heard in Washington."

From Politico's Morning Score: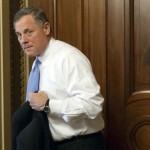 The Ross campaign is quick to point out that they have outperformed what Kay Hagan did in the first quarter of 2008 — the year she upset Elizabeth Dole.
Again, this woman is Hillary on steroids.  She's far left, but has a law school-cultivated silver tongue that allows her to do a great job of defending, debating and promoting her beliefs.  If you thought Kay Hagan was bad, you ain't seen nothing yet. 
It's a shame we don't have someone to vote FOR.  (Paul Shumaker's 'Beat Kay  Deborah' marketing plan should be rolling out any minute now … )