#ncsen: PPP says Hagan 46, Tillis 43, Haugh 5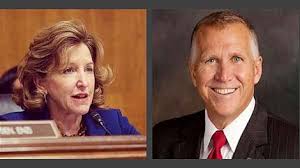 This survey of 780 likely voters was conducted by left-leaning Public Policy Polling from October 16 to 18.  It has a margin of error of +-3.5 percent. 
Like the Gravis poll, PPP also took a look at a Hagan-Tillis head-to-head matchup.  They found Hagan still leading 47-44. PPP polled Haugh voters and found they favor Tillis over Hagan — as their second choice — by a slim margin of 34-30.
PPP found a 41-50  approve-disapprove rating for Hagan.  Tillis's approve-disapprove rating was at 37-49.  It looks like attack ads run by both sides have inflicted serious damage on each candidate. 
The PPP survey found Obama's approval-disapproval at 42-52.
There was one particularly interesting nugget in the poll's findings that ought to finally shut up the Blueprint crowd.  General Assembly Republicans and Democrats are just about matching each other in terms of respondent disapproval. Also, a generic General Assembly Republican candidate edges out a generic Democrat candidate 46-44 in this poll.