#ncsen: Harper Polling says Tillis 46, Hagan 44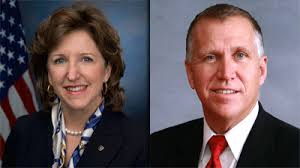 This automated survey was conducted among 511 likely voters between October 28-30.  Margin of error is +-4.34 percent.  (So, we're within the margin of error and basically at a draw.)   Hagan has a 52 percent unfavorable rating among respondents, while Tillis was at 51 percent unfavorable.
Tillis has 80 percent of Republicans, while Hagan can count on 76 percent of Democrats.   Sean Haugh polls at 6% in this survey. Four percent said they were not sure.
In case you were wondering, Harper Polling is a Pennsylvania-based national Republican firm run by the former polling director and deputy political director for the National Republican Congressional Committee (NRCC).
Tomorrow night, this all ends.