#ncsen: PPP says Hagan 46, Tillis 45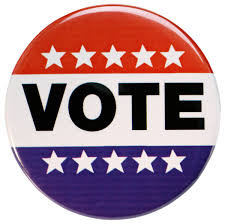 This survey, conducted in patnership with the leftist Center for American Progress, was conducted among 738 likely voters from Oct 30-31.  It has a margin of error of +-3.6 percent.
Here are some of the poll's "key findings":
One key economic issue that affects American families is paid family leave for workers. Sen. Hagan supports guaranteed paid leave, while Tillis opposes such a measure. Sen. Hagan's support for paid family leave makes North Carolina voter more likely to support her by a 40–28 margin.

Education funding is important to North Carolina voters, and Tillis' slashing of $500 million from public education appears to be a major issue in voters' minds. Voters are less likely to back Tillis by a 24-percentage-point margin because of his moves to cut public education.

Sen. Hagan's vote for the Manchin-Toomey gun background check wins her twice as many supporters than detractors. A full 50 percent of North Carolinians say they are more likely to support her because of the vote, compared to 25 percent who are less likely.[…]
Thirty-eight percent of respondents said they had already voted.  An additional 59 percent said they WILL definitely be voting.