#ncsen: Hagan, Tillis and Obama's stimulus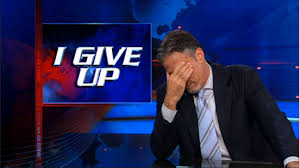 The 2009 so-called "stimulus" passed by the Congress was one of the biggest budget-busting, deficit-growing, big-government, cronyism-enabling scams to ever come out of our capital city.  It appears that BOTH major party candidates in North Carolina's US Senate race — and some close to them — benefited from that federal spending orgy: 
When Kay Hagan voted for President Barack Obama's 2009 economic stimulus package, the Democratic senator hailed it as "the best way forward for working families across North Carolina."

One of the families that later benefited is her own.

JDC Manufacturing, a company co-owned by the Democratic senator's husband, Chip, received nearly $390,000 in federal grants for energy projects and tax credits created by the 2009 stimulus law, according to public records and information provided by the company.

[…]

Financial disclosure statements show that the Hagans' income from JDC Manufacturing increased from less than $201 in 2008 to nearly $134,000 in 2013. Company representatives said higher rental income account for the uptick, not the stimulus-funded projects that were completed during that span.

In statement to POLITICO, the Hagan campaign said the senator did not help her husband win the federal funding and disputed any suggestion they have profited off the law. […]
This is the latest example of someone in the Hagan family scoring big at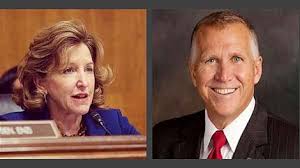 the expense of the taxpayers.  We heard about brother-in-law David Hagan's big payout in the Performing Arts Center deal in Greensboro. We also heard about senatorial hubby Chip Hagan's big payday in a lawsuit settlement against a Piedmont-based regional water authority.  (The judge that heard the case got promised a federal judgeship by Senator Hagan — only to be dropped like a hot potato when the media connected the dots.) 
You would think this was a fatal PR blow to the Greensboro Democrat's reelection bid.  But Politico wasn't finished:
[…] Hagan's GOP opponent, statehouse Speaker Thom Tillis, voted in 2010 to allow the state to participate in the federal renewable energy tax credit program, which benefited a bank in which he owns at least $50,000 in stock.

Hagan and Tillis denied acting improperly. […]

Tillis benefited from the stimulus bill in a more indirect manner. He owns $50,000 to $100,000 in "founders investment private stock" in Aquesta Bank in Cornelius, N.C., according to his financial disclosure form. Tillis also has two loans from Aquesta worth between $30,000 to $100,000.

Aquesta specializes in projects that receive government tax credits, according to company officials, including some credits created by the stimulus package.

For instance, in 2011 Aquesta financed a solar farm built by a company, 02 Energies. Aquesta loaned O2 Energies $3 million for the project. The project also received $1.375 million in federal renewable energy tax credits under the stimulus program. A Tillis spokesman said that the GOP candidate has no control over Aquesta's day-to-day operations or what projects it invests in.

In addition, Tillis voted to support North Carolina's use of renewable energy tax credits from the federal stimulus bill.

Tillis states on his campaign website that he strongly opposes government intervention in the marketplace, decrying "big government handouts and bailouts.

However, a Tillis campaign official said that the GOP challenger's opposition to government involvement in the private sector is not total. Spokesman Daniel Keylin noted that Tillis supports incentives for the film industry in North Carolina, as well as other business incentives.

"Thom Tillis believes that tax incentives and tax credits should be evaluated on a case-by-case basis based on their potential impact on taxpayers and their potential for job creation," Keylin said. "His position is not blanket opposition or support for these types of programs, but rather a case-by-case evaluation process."
Politico's article forgot to mention the 2007 vote by rookie House member Thom Tillis to create alternative energy mandates or his 2013 efforts as speaker to kill legislation repealing those mandates. 
*What a choice we have in November. *