#NCSEN: Court ruling makes Rep. Brawley's monopoly accusation against Tillis stick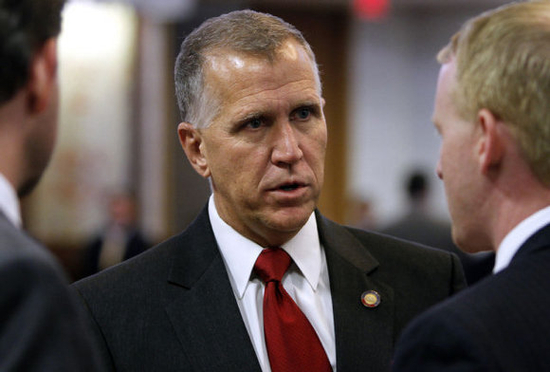 State Rep. Robert Brawley (R-Iredell) made headlines back in May thanks to a confrontation with Speaker Thom Tillis.  That confrontation resulted in Brawley losing his committee chairmanship.  (It's unclear — as of this writing — as to whether Brawley resigned willfully or was forced out of the position by Tillis.)
One of Brawley's complaints against Tillis was that leadership pushed a bill through the House giving a monopoly to the family business of a certain Republican legislator. That legislator turned out to be Rep. Justin Burr who has family in the bail bonds business.  (According to Thom Tillis' Senate campaign web site, Burr is part of the Tillis campaign team.)
Well, The North Carolina Court of Appeals has sounded off on the whole issue of whether the state legislature granted a monopoly in this matter:
A North Carolina appeals court says a state law created an unconstitutional monopoly by allowing only one trade group to train bail bond agents.

The unanimous ruling Tuesday by a state Court of Appeals panel supports a Wake County judge, who last year blocked the law from being carried out. The North Carolina Bail Agents Association and a new rival called the North Carolina Bail Academy had been competing to provide the required training until legislators passed the law recognizing only the association.

Republican Rep. Robert Brawley of Iredell County this year criticized the law, saying it benefited the family of state Rep. Justin Burr. The Stanly County Republican is a bail bondsman whose father is president of the nonprofit association. Justin Burr excused himself from voting on the law.