#NCSEN: Burr aide hit with calls for firing, ethics complaint in Cruz probe kerfluffle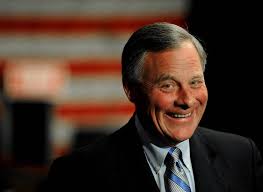 It looks like Tricky Dick's taxpayer-funded mouthpiece-ette really stepped in it: 
Last night, Becca Glover Watkins, communications director for Chairman Richard Burr of the United States Senate Select Committee on Intelligence, engaged in behavior that was unbefitting of her position. During the course of the GOP presidential debate, an unfortunate political smear was lobbed at Senator Ted Cruz by Senator Marco Rubio when Rubio falsely asserted that Senator Cruz had disclosed classified information. This lie was then disseminated by Glover Watkins, utilizing her United States Senate title and her official Twitter account.

The fact that Senator Cruz has done nothing improper is underscored by the swift announcement of Senator Burr and Senator Feinstein that Senator Cruz would not be investigated for wrongdoing.

Vets for a Strong America's stance is two fold: first, in her position as communications director for the Chairman of the United States Senate Select Committee on Intelligence, Glover Watkins has a professional duty to tell the truth and a heightened duty to follow the law with regard to classified information. Given that last night Glover Watkins was seemingly willing to either a) re-disseminate classified information for political purposes, or b) to lie about a member of the United States Senate, we are demanding her immediate removal from the position of communications director. We are further filing an Ethics Complaint regarding her conduct in this matter.

Second, VSA would hope that the Select Committee will investigate and hold hearings into the actual mishandling of classified information by Hillary Clinton. We will be aggressively petitioning Senator Burr for action regarding accountability for Clinton and any others involved in sharing classified information over her secret home brew server.

Lastly, VSA is disappointed in the behavior of Senator Marco Rubio for lying about a fellow Senator and using an issue as important as national security to achieve a political objective. More often than not, Senator Rubio looks less like a serious Member of Congress, and more like John McCain's personal Senate mini-me, parroting Gang of 8 talking points. VSA will not stand by while Senator Rubio continues to distort the strong national security record of Senator Ted Cruz.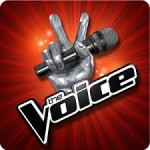 We told you earlier about Burr telling the world on national TV that he planned to investigate Cruz for his comments during the last presidential debate.  After taking hostile fire for days, Tricky Dick and his team announce that their guy was JUST KIDDING.  (April December Fool!)
Lady Liberty — one of our favorite warrior princesses — is speculating that the whole thing was an Alinsky-like tactic by Burr to help his buddy Marco Rubio. (Hmm. I wonder what Larry Holmquist thinks about all this.)