#ncgop: MORE Dallas mischief?
Holy cow.  I am starting to believe Dallas Woodhouse and Curtis Watkins may be taking political strategy advice from the same person.  (Yet, Watkins had the decency to step down.  Dallas is STILL employed at state party headquarters.)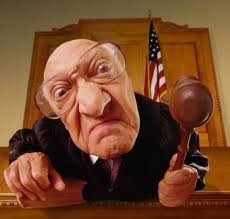 We've all heard about the hubbub regarding Senator Burr and state party HQ's email and letter.  Well, it appears there is even more mischievous meddling going down in that building on Hillsborough Street.
A well-placed Raleigh politico has informed me about some behind-the-scenes wheeling-and-dealing going on in regard to a potential challenge to NC Court of Appeals Judge Linda Stephens (D).  Conservative attorney Jeanette Doran (R) has been exploring a run against Stephens.
A poll was conducted regarding that matchup, showing Doran leading Stephens 52 percent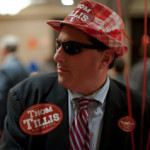 to 48 percent.  NCGOP staff are aware of said poll, I am told.  I am also told they are aware of polling showing Phil Berger, Jr. — son of HIM, former congressional candidate, former Rockingham district attorney and current (appointed) administrative law judge — losing in a matchup against Stephens.
Yet, sources tell me NCGOP operatives are trying to force Doran out of the race — clearing the primary field for Berger, Jr.   (I am told Berger, Jr. will file for the race on Thursday December 17.) 
Meanwhile, the party has NO candidate against state auditor Beth Wood (D), and a bunch of incumbent Democrat state legislators.