#NCSEN: ANOTHER poll (this time from conservatives) showing slim Hagan lead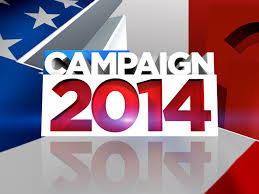 Human Events, a longtime flagship publication of the American conservative movement, has partnered with Gravis Marketing to take the political temperature in The Tar Heel State.  They conducted a poll of 1,380 registered voters between July 22 and July 27. (There's a 3 percent margin of error. )
The survey finds Democrat Kay Hagan leading Republican Thom Tillis in the US Senate race by a margin of 44 percent to 41 percent, with 15 percent "undecided."  You have to wonder how credible this poll is — given that  a Libertarian will be on the ballot, and that there will be three write-in candidates.
 In late June, left-leaning Public Policy Polling had the race at Hagan (D) 39, Tillis (R) 34, Haugh (L) 11.   About the same time, the right-leaning Civitas Institute had a poll on the race showing Hagan 42, Tillis, 36 and Haugh 9. 
The Human Events survey also polled voters on the 2016 governor's race.  They found attorney general Roy Cooper (D) leading incumbent governor Pat McCrory 46-44 with 10 percent undecided.