#NCSEN: ALEC ponies up for Speaker Thom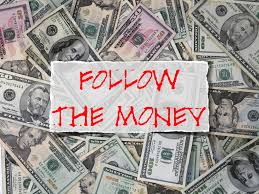 The American Legislative Exchange Council seems to be catching it from both sides in American politics. Leftists see the group as a conservative bogey-man ready to erase the big-government "gains" achieved in the 60s and 70s.
ALEC was founded by movement conservatives in 1973 to try and inject a capitalist viewpoint into government debates.  Critics on the right see the organization as having veered dramatically from that mission  — taking a fascist turn and becoming a vehicle for large corporations to buy off politicians in order to win corporate welfare and other special favors.
ALEC supports public-private partnerships and toll roads — even offering up templates for legislative proposals that can be customized to fit any governing body. 
Harold Brubaker and Thom Tillis — the only two Republican speakers of the NC state House since Reconstruction — are both major players within ALEC's national organization.  Brubaker resigned from the House in 2012 to start a lobbying practice — which happens to be chock full of ALEC-affiliated clients. 
I cross-checked Tillis' Senate campaign report data, as of September 30,  with this site (which details lobbyists, law firms, and corporations affiliated with ALEC).  I was able to identify $54,000 in contributions from people with clear, unambiguous ties to ALEC.  Lump those funds in with the other five and six-figure contributions from Super PACs, and a really disturbing pattern starts to emerge.
A maximum individual contribution from the spouse of Harold Brubaker — the ALEC-connected lobbyist — appears on the report.  Another interesting name on the report was that of Diane Cullinan Oberhelman of Illinois.  She ponied up $5200 to the Tillis campaign.  Ms. Oberhelman is close friends with former First Lady Laura Bush — so there's probably a Karl Rove tie there, too.  (Oberhelman has also donated to liberal Democrat senator Claire McCaskill (Mo.) and leftist congressman Lloyd Doggett (D-Tx). She's handed out nearly $20,000 in campaign contributions in 2014.  She gave more than $45,000 to candidates across the country in 2012.)
More significantly, her husband Doug is CEO of Caterpillar — an active member of ALEC.  Mr. Oberhelman is also working with Senator Dick Durbin (D-IL) to push "comprehensive immigration reform"  through Congress.