#NCSEN: A NEW Tillis campaign fund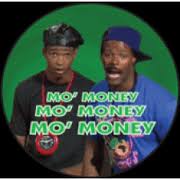 We've been keeping an eye on the FEC web site. We've seen a couple of extra Thom Tillis-affiliated organizations pop up, but one of the extras is finally seeing some money roll in.  The "Thom Tillis Victory Committee" pulled in about $67,000 in contributions during the month of June from TEN people.
Brian Pratt of Dallas, TX, CEO and Chairman of the Board of  Primoris Services, tossed $12,600 into the speaker's Senate campaign.  Primoris offers services related to the engineering and construction of utility-related projects.  
Maurice Gallarda of Lewisville, TX, CEO of Pluris Holdings, also tossed $12,600 into the Tillis campaign coffers.  Pluris specializes in "domestic utility ownership."
Gary Wilson, a "a private investor" from Los Angeles, CA, donated $5,200 to the Tillis group.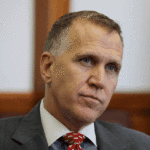 Patrick Odell Rayes, "self employed" in "oil and gas investments" in Dallas, TX, donated $10,000 to the Tillis group.
George Sywassink, a Hilton Head resident at the center of an earlier Tillis controversy, donated $2,600 to the group.
Richard Workman, CEO of Heartland Dental in Effingham, IL, donated $12,600 to the Tillis group.   Heartland had a run-in with the North Carolina Dental Board in 2011.  North Carolina's General Assembly has recently debated the influence of dental practice management companies within the state.