We've written previously about this scuffle between state regulators and commercial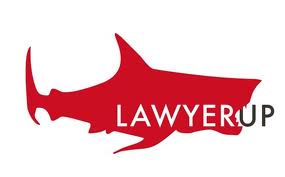 fishermen along the North Carolina coast.   Now, it appears things have spilled over into the courtroom. Just in time for a big statewide election. 
The North Carolina Fisheries Association, The Carteret County Fishermen's Association,  and the governments of Hyde, Dare and Carteret counties have joined together in a lawsuit against state wildlife officials.  Defendants in the suit include the secretary of the Department of Environmental Quality (NCDEQ), the director of the state's Marine Fisheries Division, and the members of the commission overseeing the work of the Marine Fisheries Commission.
What's led to this?  The plaintiffs released a written statement:
[…] The practical effect of the litigation is to stop the closure of the recreational and commercial southern flounder fisheries, scheduled to take effect this fall.

Brent Fulcher, Board Chairman of the North Carolina Fisheries Association, said "Filing a lawsuit is the last resort for us. We testified many times last year before the Marine Fisheries Commission that using the supplement is the wrong approach and should be managed by a full-blown amendment that allows full public participation. Our advice was totally ignored."


"In my 29 years of involvement with these fisheries issues, this is only the second time that we filed litigation against the Division of Marine Fisheries", said Jerry Schill, President of the Fisheries Association. "Fishermen must have confidence in the process for management to be successful, but with the Commission and the Division ignoring the law and even their own guidelines, we have no other option left."

The 30-page complaint alleges the management measures made by the defendants were arbitrary and based on inadequate scientific data using an abbreviated regulatory process and did so in violation of the North Carolina Open Meetings Laws.[…]