#ncpol: There's a NEW shih-tzu in town!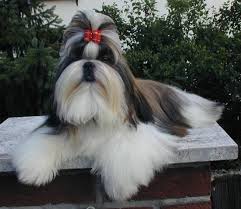 … And his name is Andy or Paul.  Speck, I think.  Anyway, longtime readers of this site may remember we dubbed former N&O scribbler John Frank "The Shih-Tzu"  for his lapdog modus operandi.  (In other words, he often waited patiently for a morsel from the Raleigh Left, and did to a TEE what they told him to do.)
Well, Frank has moved on to greener pastures in the dying driveby media industry and AndyPaulPaulAndy (Specht? Spock? Speck?) has stepped in to take his spot on Wayne Goodwin's lap.
AndyPaul gleefully took dictation a few months ago from Goodwin and the gang at NC Dem HQ — something about Dan  Forest taking money from a bunch of, um, "crazy church people."  (Meanwhile, AndyPaul and his paper ignored all of the cronyism and pay-to-play going down in the Department of Insurance under Goodwin. Goodwin was openly soliciting from people who had business dealings with his office.We were on it.)
There was apparently an insufficient amount of outrage over the contributions to Forest.  Andy Paul was getting frustrated:

So, Goodwin and then gang have AndyPaul revisiting the matter:
Campaign finance records show that Lt. Governor Dan Forest last year accepted a campaign donation from the leader of a controversial North Carolina church.

Forest, a socially conservative Republican, will likely seek the party nomination to run against Democratic Gov. Roy Cooper in 2020. Forest faced criticism from the N.C. Democratic Party last October for attending a July fundraiser with members of Word of Faith Fellowship in Spindale.

Word of Faith has come under scrutiny in recent months after 43 former members told the Associated Press that church members try to expel demons using "blasting" prayers where congregants were smacked, choked, punched and thrown to the floor. The AP has written a series of investigative stories on the church, which some former members have described as a cult.  […]

The church has denied the accusations and said it doesn't condone or allow abuse in any form. Five members face criminal charges for their alleged actions in a 2013 church service. A former member says they tried to beat the "homosexual demons" out of him.

Finance reports show Forest accepted $100 donations from six Word of Faith pastors, including leader Jane Whaley. None of the donors face charges.[…] 
Okay.  The church denies the accusations.  The donors to Forest are not accused of anything.
Fundraising numbers released by Forest's political team show that his campaign — and two affiliated PACs — have raised about $3 million so far.  And we're supposed to be bent out of shape about $600 worth of donations from some people who haven't been accused of or charged with anything?
I like how Forest's campaign spanked "The Shih-Tzu" on this one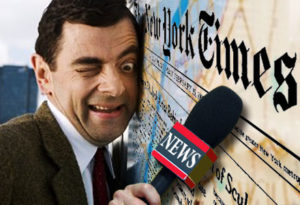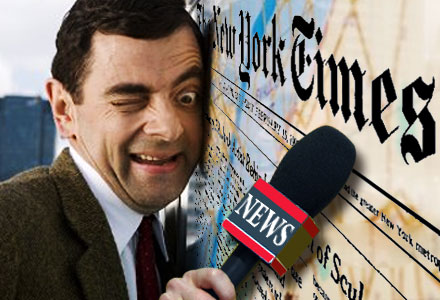 […] Forest didn't immediately respond to requests for comment. In October, his spokesman Hal Weatherman downplayed his connection to them.

"I don't know how much leaders of any faith group gives to our campaign, as we don't force people to declare their personal faith history or religious affiliation to us prior to attending one of our political events," Weatherman said in an October email.

Asked whether Forest believes the church is innocent of the accusations against it, Weatherman said, "How would we know? That's what the criminal and civil justice system is there for – to determine guilt and innocence based on the rule of law. We support the rule of law."