Folwell gives state retirees early peek at benefits of Trump tax cut
Thanks to the work of North Carolina state treasurer Dale Folwell's team, state government retirees will be some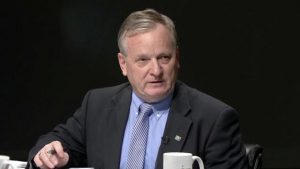 of the first to see the benefits of the tax cut recently approved by Congress:
North Carolina State Treasurer Dale R. Folwell, CPA, announced today that

 

January benefit payments to North Carolina retirees will increase by a total of $5.7 million this month thanks to the Retirement Systems Division (RSD) beating the clock on an IRS deadline.

The deadline was the result of the new federal tax reform law, which lowered the amount of federal taxes that should be deducted from 2018 benefit payments to North Carolina retirees and benefit recipients. Employers have until February 15, 2018 to update the federal withholding tables used to calculate how much is withheld from individual payments. The RSD Operations Team within the N.C. Department of State Treasurer was able to update the tables ahead of the IRS's deadline.

"I'm very proud of our team for taking the initiative so quickly after the new tax law was passed by Congress and signed by President Trump. While we are in the check delivery business, it involves more than just buying ink and stamps," said Treasurer Folwell. "This is a testament to the outstanding job that our career public servants do to serve government workers."

New streamlined processes continue to help RSD create operational efficiencies, including releasing 2017 tax forms weeks ahead of schedule and at the fastest pace in six years. This comes despite a steady increase in retirements and new payment disbursements that set another record for RSD: over $500 million is now paid out each month to more than 312,000 retirees and benefit recipients.

"Our team, led by Tom Causey and Susan Fordham, decided not to wait until February to enact this increase in our members' benefit payments," explained Steve Toole, Executive Director of RSD. "By updating these tax schedules sooner, our members will see larger January benefit payments."
January's checks hit the mail yesterday.