#ncpol: Newton shows 'em HOW IT IS DONE.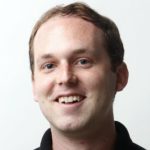 Colin Campbell took a break from his quest for genitalia to check out a Trump rally:
Speaking at a Donald Trump rally Tuesday night in Greenville, Republican attorney general candidate Buck Newton got some audience feedback on his critique of current attorney general Roy Cooper: "Lock him up," someone shouted.

"Lock him up – I like that idea," Newton said of the Democratic candidate for governor whose position the state senator from Wilson hopes to fill. "He doesn't want to do his job. I'm willing to do his job."

Newton is among many Republicans who argue that Cooper hasn't done his job because he has declined to defend some controversial GOP-sponsored laws on appeal. Cooper's opponent, Gov. Pat McCrory, recently said that his "refusal to do his job is costing taxpayers money "in a case involving the state's voter ID law – a statement that PolitiFact North Carolina has ruled mostly false.
Oh, PolitifactNC.  *You know, I can say all day that Roy Cooper is wrong about the sky being blue and that it is really orange.  But that, alone, doesn't make it orange.*  
If your job is to serve as the chief lawyer for the state of North Carolina, and you won't go to court to defend your "client", you aren't doing your job.  Hiring private lawyers by the hour to do the job of all of those state employees at the DOJ twiddling their thumbs and still drawing a paycheck is costing the taxpayers.
The Haymaker finds Politifact North Carolina to be mostly in-the-tank for the NCDP.   MORE: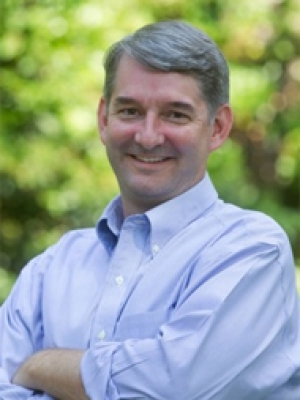 The "lock him up" comment is similar to the "lock her up" chant that has become popular at Trump rallies and refers to Democratic presidential candidate Hillary Clinton.

Asked to clarify his remarks at the Trump rally, Newton backed down from his suggestion that Cooper be thrown in jail.

"I'm not planning to prosecute Roy Cooper for his rap sheet of failures, including chronic backlogs at the crime lab which kept innocent people behind bars and made it harder for law enforcement to do their jobs, but the voters sure will," Newton said in an emailed statement.
It actually didn't sound like Newton SAID he would throw Roy Cooper in jail.  (The Haymaker finds that statement by Campbell to be COMPLETELY FALSE.)  It's good to see Newton didn't grovel to this drive by like so many other GOPe types would have.  Newton raises some serious issues about how the Department of Justice has been run under Attorney General Roy Cooper.  And — with a record like that —  Cooper wants to be promoted to governor?  
Buck Newton needs to take it a step further with that rhetoric.  Tie his opponent, Josh Stein, to Cooper. Stein worked for Cooper while all of the aforementioned problems were going on.  What was Stein's solution to the problems? Run for the state Senate.
The Democrats are in war mode and are hitting hard.  Republicans need to man up, gear up, and return fire ten-fold.  There is WAY too much at stake here.