#ncpol: NBC's July poll says Burr up, McCrory down
It's a mixed bag for the top two Republicans in North Carolina, according to NBC and The Wall Street Journal: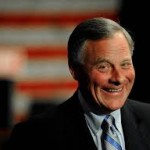 […] In North Carolina, incumbent Republican Sen. Richard Burr is up over Democratic challenger Deborah Ross, 48 percent to 41 percent.

And in the Tar Heel State's gubernatorial race, incumbent Republican Gov. Pat McCrory trails Democrat Roy Cooper, 49 percent to 45 percent.[…]
The pollsters quizzed 907 registered voters in North Carolina between July 5 and 11.  Margin of error was +/- 3.3 percent.
The poll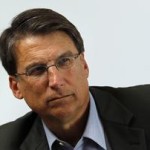 had Hillary up 44-38 over Trump.  All of this, of course, was prior to the GOP and Democrat conventions that have set off a lot of fireworks and captivated the voters in recent days.
The Real Clear Politics average (6/20-7/11) has McCrory leading Cooper 44% to 43.7%.
After months of saying they had no interest in hanging with Donald Trump, both Burr and Cooper have done a 180-degree turn.  They both showed up with Trump at his Winston-Salem rally on Monday.