#ncpol: Gettin' PAID for mailing stuff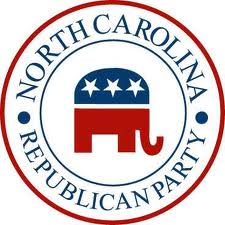 As the end of the year reporting deadline came and went, I thought it would be fun to check in on the NCGOP organization itself.  For those of you playing along at home, that's more complicated than it sounds.
To look up the NCGOP on the state board of elections website, you don't type in ncgop.  Instead, you would type in nc rec.  That is short for North Carolina Republican Executive Committee.  
Once there, you can see reporting on the dollars and cents coming in and going out for the party's state-level operations AND building fund.
On the party's fourth quarter report, they reported a grand total of $4,161,841.22 in expenditures.    About half of that went off to consultants and contractors for "postage, printing and direct mail."
The NC House Republican Caucus still runs its money through the state party.  So, you would expect to see big numbers devoted to their election year operations.  A total of $339,993.36 went to the Raleigh-based Stewart Group for "postage, printing and direct mail."   For those of you playing at home, that is the firm headed by NCGOP user-consultant Dee Stewart, who frequently teams up with uber-consultant Paul Shumaker.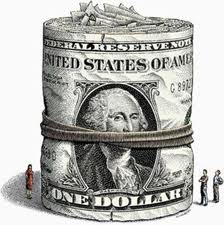 The second biggest, um, "winner" was the Charlotte-based Red Dome Group which took in $311,827.85 for "postage, printing and direct mail."  The company's web site lists Andy Yates AND Todd Poole — former NCGOP director, former aide to congressman Richard Hudson, and current aide to congressman Ted Budd — as founding members.  Former legislator and NCGOP vice-chairman Carolyn Justice joined the Red Dome team this election cycle.  (You may recall Red Dome's involvement in a particularly controversial nomination process to fill a legislative vacancy in Davidson County.)
Coming in next was the Georgia-based Stoneridge Group, which also got paid for "postage, printing and direct mail" for North Carolina House candidates.   These guys took in $241,727.60.    They are quite clearly FOTs (Friends of Thom) — having worked for the successful 2014 US Senate candidate and former state House speaker.
Coming in next was J.N. Dollar & Associates of Cary. which got paid $196,118.72 for "postage, printing, and direct mail" for a grand total of TWO candidates.  This firm appears to be operated out of the residence of state Rep. Nelson Dollar and his wife Lorrie.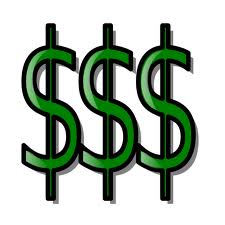 Both House candidates — Marilyn Avila and Gary Pendleton — lost their races in November. We decided to check Avila and Pendleton's campaign reports.
Pendleton reported an "in-kind" contribution of $11,995.85 for "postage and printing" from the NC House Republican Caucus on 10-31.   If you take that and compare it to what J.N. Dollar got paid from the state party, it sounds like somebody got a niiiiiiiiice markup.
(Also, since the House Caucus runs its money through the state party, I wonder what the rest of the caucus members think about what is essentially caucus money being shuttled into the bank account of a caucus member's private business.)

Pendleton's report also shows his campaign sent J.N. Dollar & Associates $333,729.84 for the whole election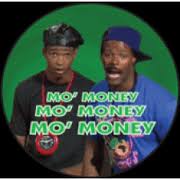 cycle for the purposes of "Ad" and "Ad Buy."
Let's go over to Marilyn Avila's campaign.  She reported paying J.N. Dollar & Associates $288,300.00 for "postage and printing" and "consulting."  Again, compare this amount to what the state party paid J.N. Dollar and what Pendleton paid them.
ALL of the above payments were for House candidates.  We haven't even broached the NC Senate.  The big winner there was Relyus Printing of Hope Mills which got $1,189,854.99 for "slate mailing" for the election cycle from the state party.  According to NCGOP filings, Relyus also got $194,413.71 for "postage, printing and direct mail."