#ncpol: Even MORE poll stuff
Okay, we came across some more complete results from the pollsters at Civitas.  We gave you the governor and president numbers earlier. Here is some more info from that survey.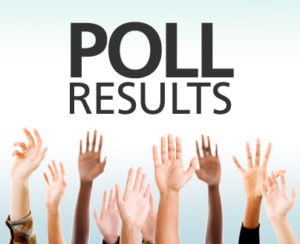 By a 48-39 margin, respondents felt North Carolina was headed on "the wrong track."   Improving public education AND the economy were cited as the top issues by a majority of respondents.  *Not a word about bathrooms, believe it or not.*
Barack Obama's approval rate is at 47 approve, 52 disapprove.  Pat McCrory is at 51-44.
Richard Burr leads Deborah Ross by a margin off 44-39.  Interestingly, Ross has gained FIVE POINTS in the poll since June.  Much of her newfound support appears to be siphoned off from Libertarian Sean Haugh.
Linda Coleman leads Dan Forest in the Lieutenant Governor race 39-35.  Interestingly, a total of 21% of respondents were undecided.  Forest lost one point since June, while Coleman gained THREE.
Elaine Marshall leads Michael LaPaglia 42-31 in the Secretary of State race.   Twenty-six percent were undecided on this race. 
Josh Stein leads Buck Newton 37-35 in the Attorney General's race.   There is also a 26% undecided bloc in this race. 
Dan Blue leads Dale Folwell 37-32  in the Treasurer race.  This race has a 28% undecided bloc.
Cherie Berry is leading Charles Meeker 41-35 in the Labor Commissioner race.   A total of 24% of respondents are undecided.
June Atkinson is leading Mark Johnson in the DPI race by 42-34 with 23% undecided.
Beth Wood leads Chuck Stuber 37-30 in the Auditor's race.   A total of 31% of respondents were undecided.
Steve Troxler leads Walter Smith in the Agriculture Commissioner's race 41-33 with 29% undecided.
Wayne Goodwin leads Mike Causey 38-32 in the Insurance Commissioner race.  A total of 29% of respondents were undecided.