#ncpol: Burr, Thilli$$$ split on Puerto Rico bailout
Puerto Rico can't manage its money so Dick Burr & some of his friends thought it was important to send A BUNCH MORE of our money down there: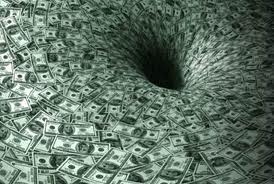 Whether government or corporations, bailouts do not allow the entity performing the mismanagement to learn from their mismanagement and mistakes. Bailouts send the wrong message than poor economic decisions will be rewarded with free money […]

Nevertheless, on Wednesday night, the U.S. Senate voted overwhelmingly to bail out Puerto Rico, passing the bill easily, 68-30, in a vote in which only a simple majority was needed. […]

Of course, the RINO relics like Mitch McConnell , John McCain , Lamar Alexander , Orrin Hatch , and their ilk voted to bail out Puerto Rico, but surprisingly, so did Rand Paul and Marco Rubio .

Principled constitutional conservatives Ted Cruz , Mike Lee and a handful of other Republicans voted against the bill, as you might expect.[…]
In case you were wondering, Richard Burr
supported
this, while Thom Tillis
DID NOT.
   In South Carolina, Lindsey Graham voted
YES
, while Tim Scott voted
NO.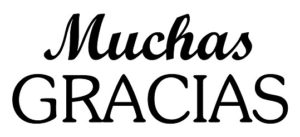 Two days before a potential historical default, Puerto Rico Governor Alejandro Garcia Padilla made it clear that the commonwealth won't pay bondholders even as Congress votes on a bill allowing the island to restructure its $70 billion in debt.

"On July 1, 2016, Puerto Rico will default on more than $1 billion in general obligation bonds, the island's senior credits protected by a constitutional lien on revenues," Garcia Padilla wrote in a editorial posted on a CNBC website.

The lapse will mark the first time the U.S. territory has failed to pay what it owes on general-obligation debt, a $13 billion swath that its constitution says has the top claim to the government's funds. Garcia Padilla previously said the commonwealth couldn't raise enough to cover what's owed to bondholders even if he shut down the government. The island has about $2 billion in principal and interest payments due Friday.

"All the efforts up until now have already damaged relations with investors," said Daniel Solender, who oversees $19 billion, including Puerto Rico securities, as head of municipals at Lord Abbett & Co. in Jersey City, New Jersey. "By taking a step to break the constitution, it makes it more definitive."

The default signals the depths of the crisis on the island, which had been tapping whatever funds it could to avoid missing payments on securities backed by the strongest legal pledge. The escalating strain prompted Congress to create a bill that would give Puerto Rico the ability to cut its debt and put a hold on bondholder lawsuits that could jeopardized its ability to pay for schools, police officers and health care. […]

It would be the first payment failure from a state-level borrower on debt backed by the full power to raise taxes since Arkansas's in 1933. Since August, Puerto Rico had already defaulted on debt issued by three agencies, including the Government Development Bank, though creditors were left with little recourse because the securities were backed by weaker legal safeguards.[…]

While Garcia Padilla has said the commonwealth doesn't have enough money to pay investors on Friday and continue essential services, its revenue collections, which were revised last year, are on target. The island collected $8.69 billion of general-fund revenue from July through May, $15 million above revised budgeted estimates, according to Puerto Rico's Treasury Department.

Along with missing smaller payments on agency debt with weaker repayment pledges, Puerto Rico owes contractors and suppliers $2 billion.

"They've had a relatively strong tax year and yet still find themselves not paying bills," Hanson said. "It's totally unclear why."
 Talk about flushing money down the toilet.  
Stuff like this is what you need to remember when Burr starts airing the ads talking about how we need to beware the scary liberal Deborah Ross.  
But

he

has been voting — in a lot of cases — the same way a Senator Ross would.