NCGOP's newest hire comes with a wee bit of baggage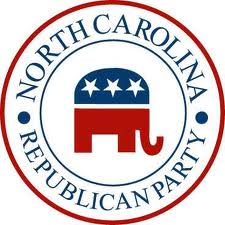 NCGOP HQ and McClatchy spent the day trumpeting the hiring of Todd Poole as the state party's new executive director.  I would be willing to bet that a lot of Republicans in Davidson County are not cheering the news.
According to Davidson County GOP sources, Poole — then the co-founder of a Charlotte-area political consulting firm — appeared to be advising and supporting Roger Younts and NCGOP officials during a highly-controversial process to fill the county's vacant NC House seat.
One of the duties for Poole in his new position will be to manage the party's relationship with the media.  Prior to the announcement of his hiring at NCGOP,  some relatively recent poor judgements on Poole's part earned him some undesired publicity.
Let's go back to December 2012: 
Todd Poole, chief of staff for U.S. Rep. Virginia Foxx, R-5th, was arrested this week on suspicion of drunken driving, according to court records.

He has been charged with driving while impaired, as well as a misdemeanor count of resisting a public officer, records show. He was also cited for failing to yield to a left turn.

[…]

Poole, 36, had red, glassy eyes and slurred speech, smelled strongly of alcohol and was combative and unsteady on his feet, trooper M.A. Goldsmith said in court documents.

Highway Patrol Sgt. Brent Morgan, who was riding with Goldsmith that night, said Poole had to be forcibly removed from the car.

"Very obviously impaired, very unsteady on his feet," Morgan said. "There was the definite odor of alcoholic beverage about him."

Poole refused to take a breath test, court documents show.

He had to be forcibly restrained twice in the testing room at the Watauga County jail, Morgan said.

Goldsmith obtained a search warrant, and a blood sample was taken from Poole at 12:32 a.m. Wednesday, court records show. The test is to check for blood-alcohol content, but the results were not available Friday.

Poole was released from jail under a $1,000 bond.

Refusing the breath test means that Poole's license will be automatically suspended for at least 30 days. […]
Okay.  DWI.  Resisting a public officer.  Forcibly removed from the car.   Forcibly restrained TWICE in the testing room.  The man clearly made some big mistakes 8 to 9 months ago.  But THEN there was THIS from December 2011:
Back in August, a really good guy did a really bad thing. Todd Poole, chief of staff to US Rep. Virginia Foxx, got behind the wheel of his car and drove drunk. The trial for this high-profile case was delayed twice, then, last month, Judge Gregory Horne found Poole guilty of driving while impaired and resisting arrest. It all sounded pretty straightforward until sentencing was handed down.

Poole was given one year probation, and made to pay about $500 in fines and fees. He was also ordered to do 24 hours of community service, and complete a substance abuse "assessment." But he still gets to drive his car with limited privileges, he doesn't have to go to rehab, and there was no interlock device installed in his vehicle to prevent him from driving drunk again. […]
How does that happen ???  The article goes a little further into detail to tell us:
The reason for such a light sentence?

Poole's blood test never reached the courtroom because supposedly there was a backlog at the SBI lab. That means the judge could not consider Poole's blood alcohol content, or BAC, which, if it exceeded .08, would have made him legally intoxicated, and certainly a candidate for an interlock device.

Backlogs in a lab are nothing new, but it was irresponsible for the judicial system to allow a DWI case to go forward without the key piece of evidence. After all, the trial had already been delayed twice, so waiting a little longer for the BAC results doesn't seem unreasonable, unless of course the gathering of the blood or the arrest itself, was flawed.

And that brings me to what happened after sentencing.

Poole's attorney demanded that the results of the blood test never be revealed toany state agency, and Judge Horne complied, saying it would be unfair to Poole for the DMV to impose further conditions on his limited driving privileges. Suddenly, a routine DWI case smacked of political favoritism, with some in the local media wondering if an ordinary citizen would have received the same consideration as a Congressional chief of staff. The legal nuances of this case were way above my pay grade, so I consulted with a noted defense attorney, and a sitting judge.

Backlogs in a lab are nothing new, but it was irresponsible for the judicial system to allow a DWI case to go forward without the key piece of evidence

Clarke Dummit, founder of the Dummit Law Firm, told me that rulings such as the one handed down by Judge Horne are not unusual. "There are many cases in which the blood results are suppressed from use by any agency when the authorities have not followed the rules," he said. "DWI cases are filled with constitutional challenges to the chain of custody of blood evidence."

I also interviewed a sitting judge who spoke on condition of anonymity. The judge advised that we can only speculate as to what happened in the Poole case, but that it is not uncommon to seal records in order to protect a defendant where chain of custody might have been compromised, or where Miranda rights might have been administered improperly.

I then asked my source if the Poole ruling could have been politically motivated. The judge said it was not, because the act of sealing records "has its own statutory requirements" which would preclude any sort of blatant favoritism.

Clearly then, the ruling by Judge Horne was not political, but it also wasn't exactly prudent. First of all, such suppressions of evidence make everyone look bad. But more importantly, the ruling, no matter how legally sound, sends the wrong message about one of our nation's most serious problems.

[…]
Is stepping into this new role the best thing for Mr. Poole?  In our honest opinion, it sounds like (1) the political protection needs to stop, and (2) Poole needs to pull back and –with the help of family and friends —  get some help.