#ncgop-con: Mark Brody. Miriam Chu. The Exorcist Girl. (And, DUDE, where's my agenda???)
The fun and games have begun in Greensboro.  Let's discuss …
THE RNC VOTE.   The two names you need to remember are Mark Brody and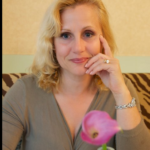 Miriam Chu.  If you've been disgusted by the sucking up to the GOPe by the current duo of Lewis & Fisher, Brody & Chu WILL send a tingle up your leg.  Both of them are principled conservatives who don't mind calling B.S. when they see it.  If you want CHANGE,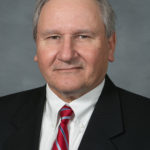 voting FOR Brody and Chu for RNC Committeeman and Committeewoman is a good start.
Word on the street is that Ada Fisher will be nominated, but will decline — from the floor — and, instead, nominate the treacherous Zan Bunn.  Remember Zan and her teamwork with Ma Cotten and her lovely daughter to ambush and bludgeon Hasan Harnett?  (Good. I thought you might.)
Miriam Chu.  Mark Brody.  That's the team for NC at the RNC.
Becki Gray's head is spinning. Just like that little girl in The Exorcist.  The John Locke Foundation diva taped NC Spin Wednesday night and was breathlessly excited about the elevation of Dallas Woodhouse's grandpa to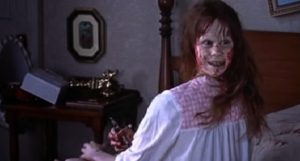 the party chairman's slot.  She praised Hayes for "touring the state" and "bringing people together."  Funny, though.  Hayes was having his FIRST public meet-and-greet as chairman while this show was being taped.  He started the job on SATURDAY.    And, with the word I am getting about (1) convention delegates wearing bags over their heads inscribed with 'Robin is NOT my chairman,' and (2) motions to have his appointment declared invalid, I am NOT seeing the unity.  
Dude, where's my agenda?  I was struck by the number of convention delegates telling me they had not seen an agenda as late as this afternoon.  They said they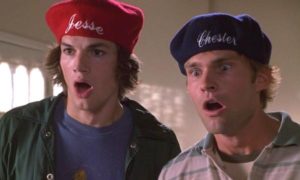 would click on the Agenda link on the NCGOP convention site (whose domain name, by the way, is owned by a guy in South Carolina – a story for another day) and would simply be referred back to the main page of the site.
Said one attendee I spoke with:  "I am heading out armed only with my Eventbrite confirmation I paid and vague knowledge of the location in Greensboro.  This is the least amount of info I've ever had in advance of this event."
Right now, the agenda IS posted.  According to what's up on the site, attendees are being entertained by SOMEBODY named Pete Hegseth who is apparently signing books.
 On Sunday, these good folks are going to be treated to Ralph Reed (Jerry Falwell's sidekick from the 1980s) and reality TV's Benham brothers.
 *That leg tingling yet?*