NCGOP attorney hit with state bar complaint

The lawyer driving the NCGOP central committee's effort to fire state chairman Hasan Harnett appears to have come into a little trouble himself. A Republican activist from Haywood County has filed an official complaint against NCGOP counsel Tom Stark with the North Carolina State Bar: 
[…] The information in this complaint raises questions of whether Mr. Stark violated the North Carolina Rules of Professional Conduct, as more specifically set forth herein, or in the alternative, whether Mr. Stark exhibited bias and a conflict of interest which significantly impaired his professional judgement, performance and competency as an attorney, and whether Mr. Stark had engaged in conduct which is contemptuous and considered contrary to community standards ofjustice, honesty, or good morals, in attempting to stage a coup d'état against his client, the current standing Chairman of the North Carolina GOP, Hasan Harnett. […]
Good question.  Has Stark been leading an effort to undermine his own client, the chairman of the state Republican Party?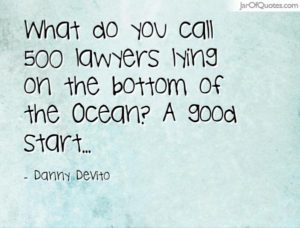 From the complaint, here's another interesting item:
Note that Tom Stark voted to censure his own client. The Rules of Professional Conduct prohibit a lawyer from foreclosing on a client – what about voting to censure him?
There's more:
[I have made disparaging public statements about Dallas Woodhouse myself. One can do that, as Dallas Woodhouse is a public figure (re: N.C.G.S. § 14-196.3, this e-mail conforms to Section (e) which applies to any peaceable, nonviolent, or nonthreatening activity -6- intended to express political views or to provide lawful information to others. This section shall not be construed to impair any constitutionally protected activity, including speech, protest, or assembly.) However, when Mr. Stark accuses his client of hacking the 2016 State Convention website, he had better have some damn good evidence.]